We rarely have anything different than cereal or oatmeal for breakfast in the morning.  But we do occasionally have breakfast for dinner.  Waffles are at the top of my families favorite.  This recipe works great with white whole wheat flour.
The recipe here makes 10 waffles.  We triple the recipe for our family.
2 cups flour

2 Tbsp sugar (we use raw)
1 tsp salt
3 tsp baking powder
2 eggs, separated
1/4 cup oil(we use coconut oil)
1 3/4 cups milk
Add your dry ingredients into your mixing bowl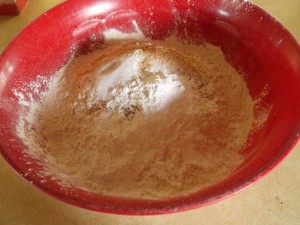 Then add your 2 egg yolks, oil, and your milk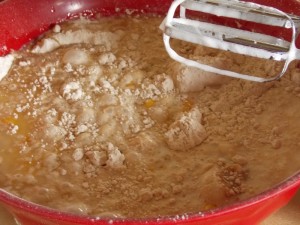 Mix on low speed until combined.  Set aside.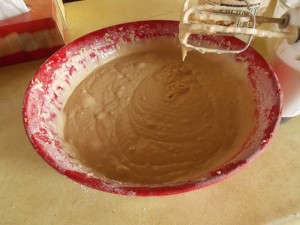 In a separate bowl whip your 2 egg whites until stiff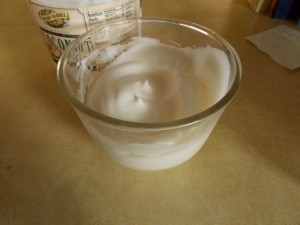 Carefully fold them into your batter with a spatula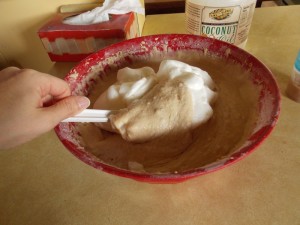 Time to preheat your griddle.  When ready pour your batter in an X pattern onto your surface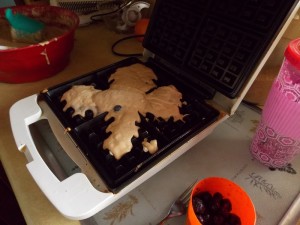 You can add blueberries to your waffles like we did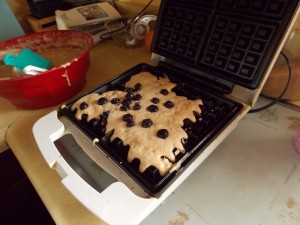 Cook them until done.
We use scissors for cutting up the little ones meals.  Much quicker.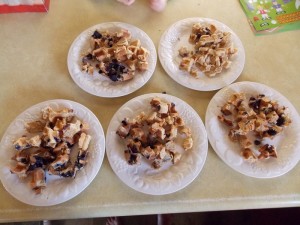 Then we add homemade strawberry sauce (strawberries and apple juice in blender)) and a dollop of cool whip.  Served with apples on the side.