This is a super fast, healthy lunch that we make quite frequently around here.  You can add a variety of different fillings like chicken, leftover roast, beef, anything you may have on hand.  We make it plain and simple.
You will need the following:
refried beans
cheese
whole wheat tortillas
Spread refried beans onto a tortilla and top with cheese.  Place another tortilla to make a sandwich.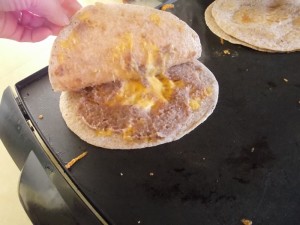 Place on griddle and fry till crispy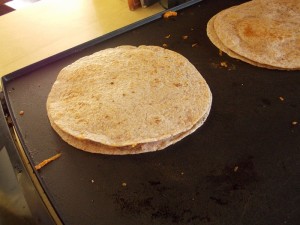 Yummy, easy, quick, delicious lunch