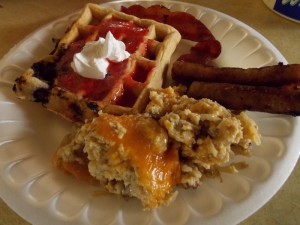 I rarely have anything more than cold cereal or oatmeal for breakfast.  Yes, I know my poor deprived children:)  Getting breakfast in the morning for 6 under 7 years of age is no easy task, so I leave breakfast making to my husband on Sunday mornings or to a special meal night during the week.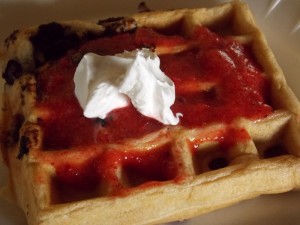 We occasionally plan a breakfast for a dinner.  The children love it.  We might make smoothies, omelets, waffles, egg casserole, or turkey bacon and sausage.  It is a nice change for the normal routine.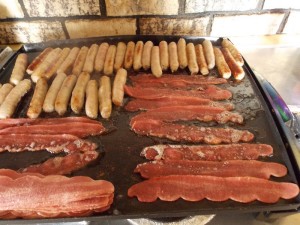 Try it with your family, your children will think it is fun to have breakfast for dinner.