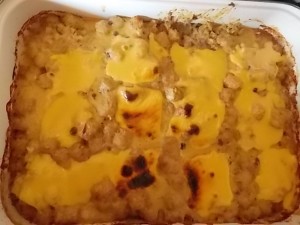 This is a regular meal that is planned on our monthly menu.  Very simple to make.
You will need the following:
1 pound ground beef cooked and flavored with onions
1 pkg tater tots
1 can cream of mushroom soup
1 can cream of chicken soup
1 can of milk
Place your ground beef on the bottom of a 9×13 pan and top with tater tots.  Combine the soups, 1 can of milk, and mix.  Pour over top of tater tots.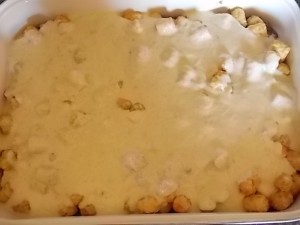 Bake in a 350 degree oven for 30-40 minutes until bubbly.  We like to add slices of Velveeta cheese to the top about 10 minutes before bake time is done.