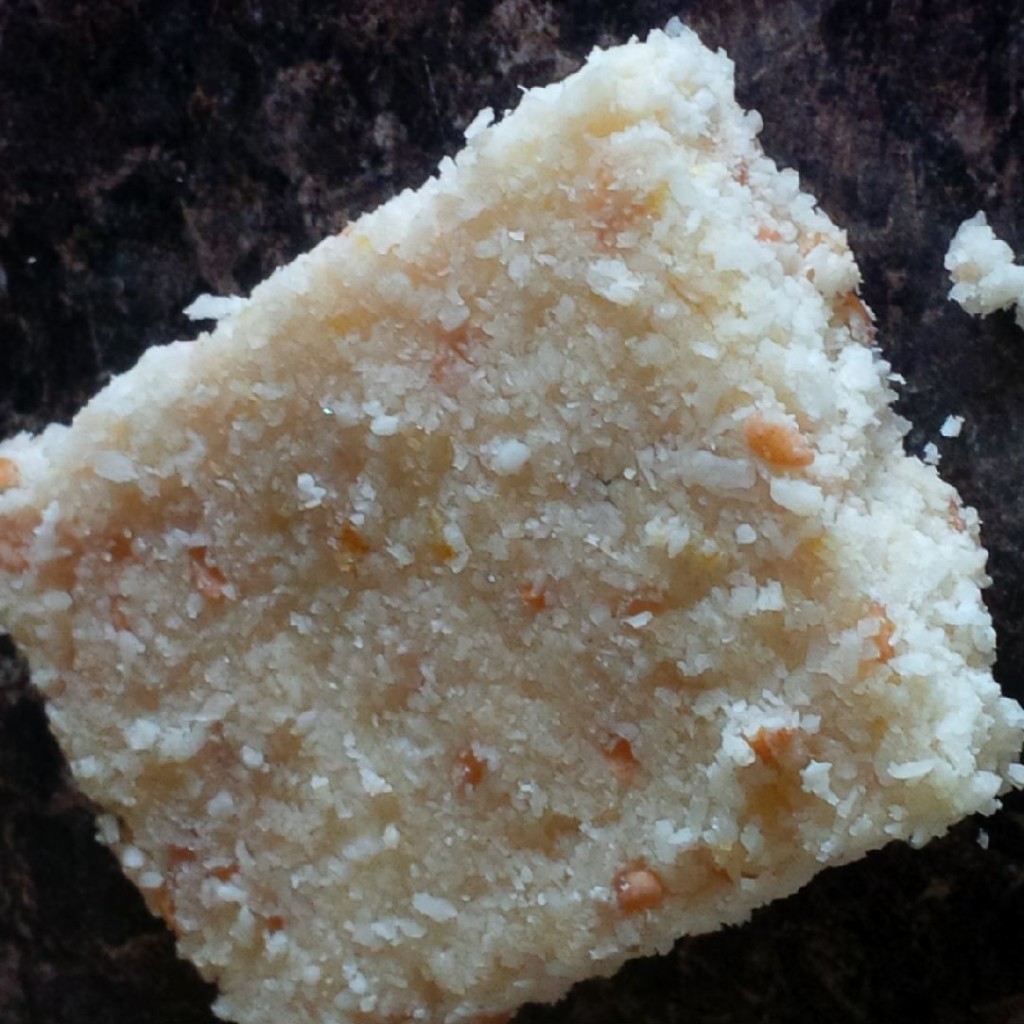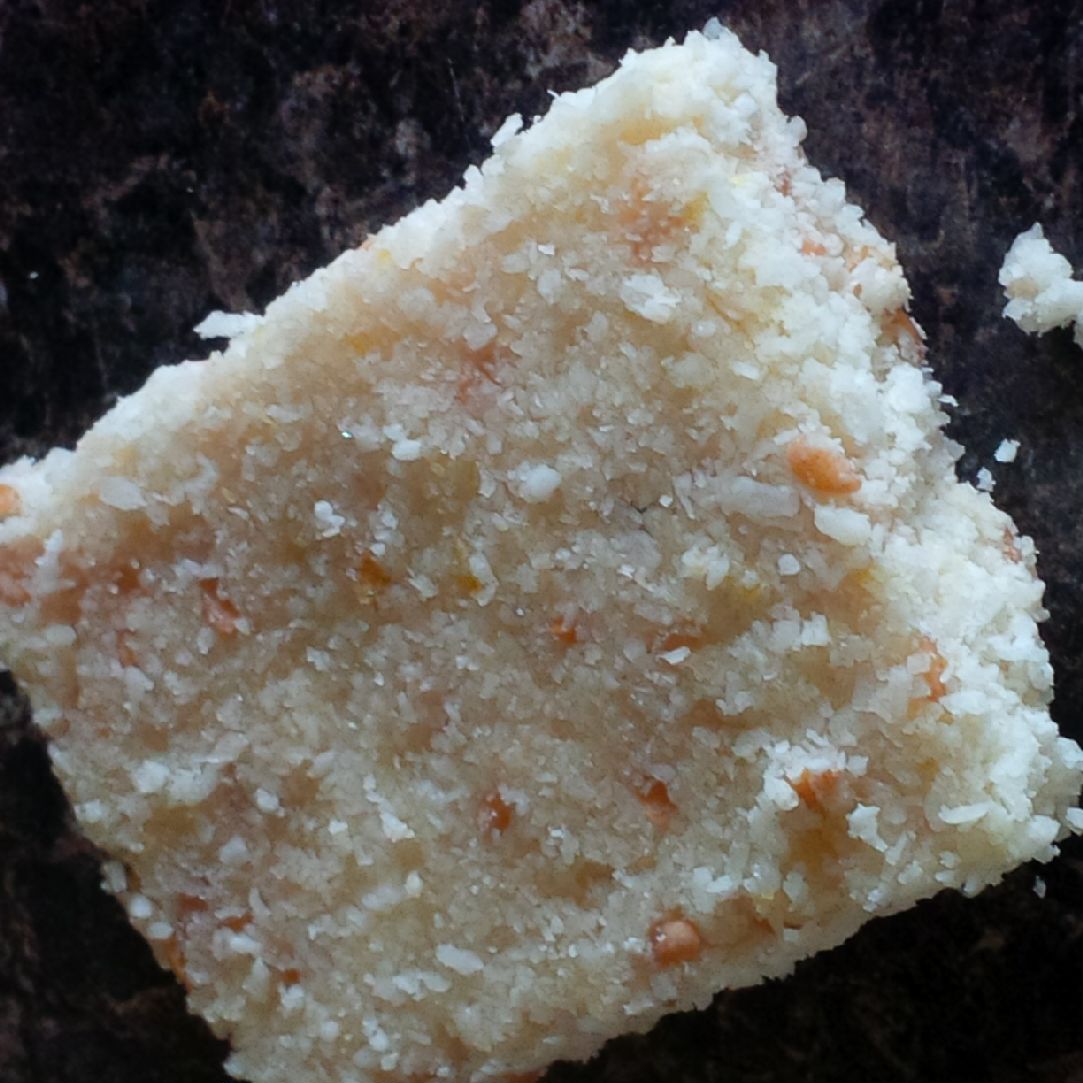 Every time we go to the Mennonite bulk food store, which is every few months, I like to get myself a treat.  One thing that I enjoy getting are Oskri coconut bars.
I really enjoy the taste of coconut and when you can pair it with healthy ingredients for a nutritional bar, I am sold!  The only problem that I have with these bars is that they are expensive.
I had to try and mimic these bars in a recipe.  After looking on the back I found that they contained only coconut and brown rice syrup.  I know the brown rice syrup is a controversial subject as far as it being healthy, so I wanted to find an alternative. I tried to scour the internet and didn't have much luck finding a good recipe.  I had to come up with one on my own.
I really enjoy the pineapple, almond, and coconut flavored ones so that is what I made mine into.
You will need the following to make these:
4 cups flaked unsweetened coconut, I used shredded but have since made them and liked the larger flakes.
1 can unsweetened crushed pineapple–use 1/2 of the can–drained–squeeze out the liquid
2 T coconut oil
2 T honey
1 teaspoon almond extract
This recipe works best when mixed with your hands and then you can get the right consistency.  Line an 8 x8 glass baking pan with parchment paper.  Mix the ingredients together in a bowl.  The mixture should hold together when squeezed.
Press down into the baking dish and bake at 350 for about 15 minutes.
Take out of the oven, let cool, then freeze.  I then cut them up and set them in a plastic container and store in the freezer.  That way when I am needing a bar throughout the month, I have a nice treat all ready.  These are delicious!!!  I will not go back to store bought ones.