I really like those deep fried taquitos that they sell at the grocery store.  But at $7 a bag plus the extra deep fried cholesterol and fat, I decided I need to create a homemade healthy version.
And I did.
For this recipe you will need the following:
3 cups shredded cooked chicken
1 pkg cream cheese–I use fat free kind
1 can of corn, drained
1 can of black beans, rinsed and drained
2 cups of shredde6d monteray jack cheese
1 tsp cumin
1 tsp chili powder
t tsp minced onions
1 T minced garlic
1 can 6 oz green chilis
tortillas, you can use whole wheat or white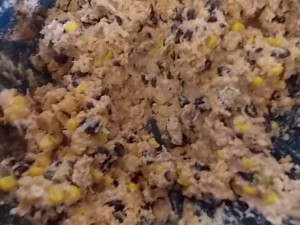 Mix all the ingredients together in a bowl.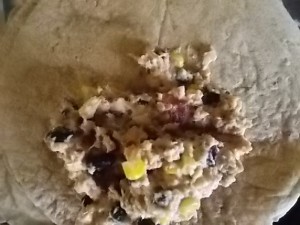 Place a small amount onto each tortilla and then roll them up.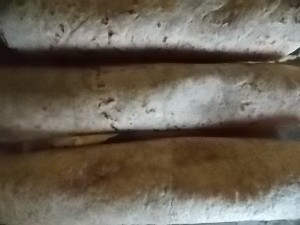 You can either bake them at 425 for about 15 minutes or freeze them for later.
I place them onto a cookie sheet and freeze them solid.  When completely frozen, I put them into freezer plastic bags and put away for later use.
When ready to eat, I try and let them thaw overnight, but if I forget, I can just put them into the oven and bake them at 375 for about 30 minutes and then turn the heat up to 425 to get them nice and crispy for about 15 more minutes.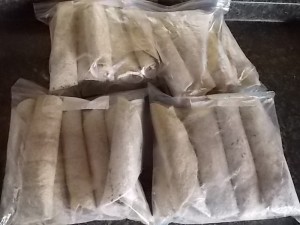 Yummy and delicious.