Last week was one of those "off" weeks.  We were sick the previous week so we did the packaged chicken nuggets and I  I had bought a couple of boxes of macaroni and cheese—gasp!  I know to along with it.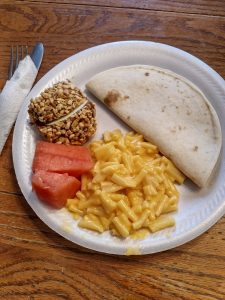 So we started out with an easy meal—macaroni and cheese in a box, refried beans and cheese on tortilla, watermelon and sliced caramel apples.  Even served this meal on paper plates–go me:)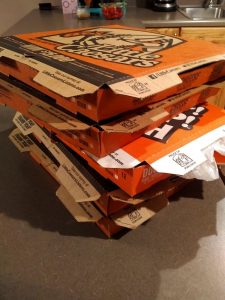 Then the next day was when the hurricane was coming through and we lost power for 18 hours.  So this night, we decided to go get some pizza—that was a good choice.  We stayed at our park for most of the day and had pizza for late lunch and early dinner:)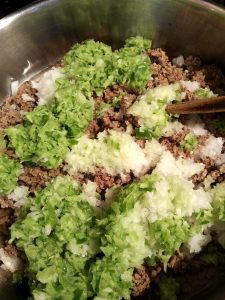 The next day was catch up from no power so we did something easy. I made ground beef philly cheese steak sandwiches.  They were really good.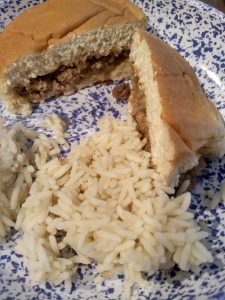 I served it with some plain rice and we had grapes as well.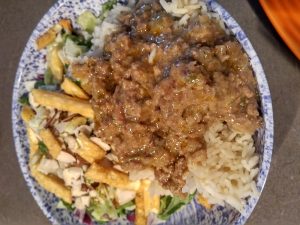 I served mine over rice and had an Asian salad on the side.  It was leftover from the loss of power when we went and got some pizza.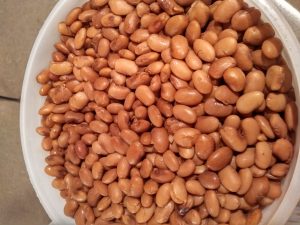 Then I got ambitious and decided to cook up a bunch of dried beans that I had in my pantry for awhile.  I did black beans, red small beans, and pinto beans to make refried beans with.  I had a little bit of garbanzo beans, but I don't particularly care for frozen garbanzo beans so I just mixed them in with the pinto beans and pureed them up to make refried beans. I didn't even notice any difference.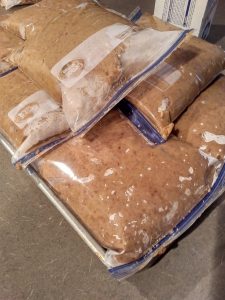 I poured them into quart bags and froze them for easy meals.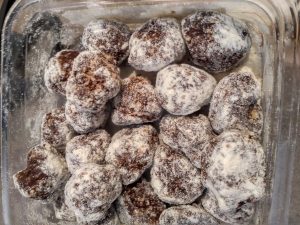 A while back when my friend Danielle was visiting, she brought me some chocolate coconut lara bar balls and they were so good.  I thought—I could surely make these!  I had collected the ingredients and just never made them. Well today I did.  I am so glad, these were super easy and tastes so good.  A keeper for sure.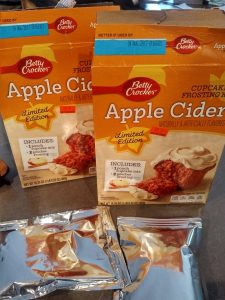 I bought these apple cider cupcake mix at the discount store and we thought we would try them.  Everyone loved them.  We made mini cupcakes with them.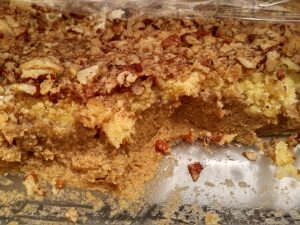 Then I made this……….pumpkin pie bars with crunchy topping.  My mom used to make something like this back in the day and it was so good.  I saw this recipe and wanted to try it, I am sure glad that I did.  It will definitely be on my Thanksgiving pie list.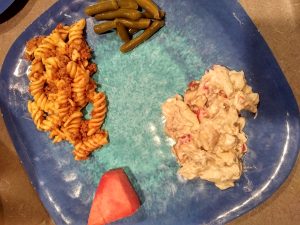 We still had some watermelon leftover so we served it with this cheesy taco pasta casserole. We also wanted to recreate an apple salad that we used to make back in the day.  It was all very good.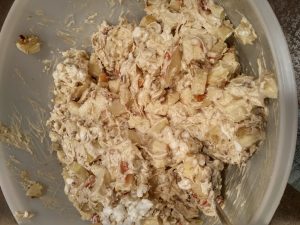 Here is the apple salad.  We had lots of bananas to eat up so this was a good salad to add it to.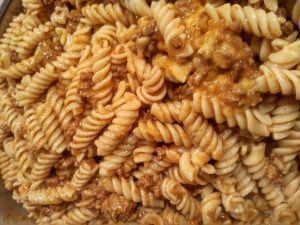 Cheese taco pasta--easy dish, family loved, added to the new menu.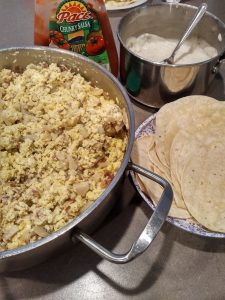 Eggs on corn tortillas–a staple almost each week.  This is an easy breakfast dish for dinner.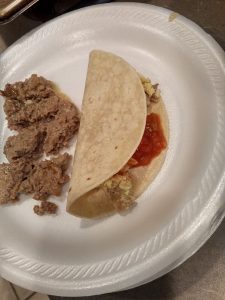 The next night was leftovers.  We had lots of cheesy taco pasta, ground beef philly cheese steak, and eggs. So everyone made their favorite and ate it.  This was my plate–notice paper again:)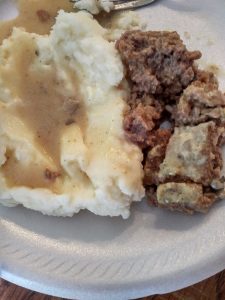 For the end of the week I made cube steak.  I haven't made this in a long time, it was good and most everyone enjoyed it. We served it over mashed potatoes.
Another easy week. This past month I planned my menu for the month a little bit differently.  I will do a post soon, but it is mostly made up with crockpot or casserole dishes.  It is making my food prep life way easier.
I am thinking I am going to keep it this way:)  Hope your having a great day, glean some inspiration from this post to keep meals simple.  Food is to be wholesome food for the bodies, not a big fancy show.  Focus on other important things in life.  Leave your food to plain and simple dishes.  Be blessed.