Hello everyone, hope your having a great week! Need some motivation for new meals?  Here are some we made this week and enjoyed very much.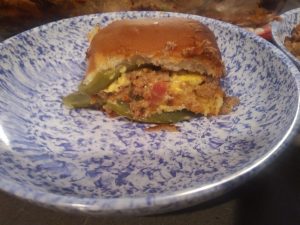 The first one was for cheeseburger lasagna.  It was one I found on one of those scrolling videos on my Twitter feed.  Looked easy enough and it was very good.  It tasted to me like cheeseburger sliders…Yum!  Click here for recipe.
We served it along with these baked oven fries that were topped in cheese, bacon, and ranch.
Then it was time for a crockpot meal….This is one of my goals over the next month…to utilize my crockpot more.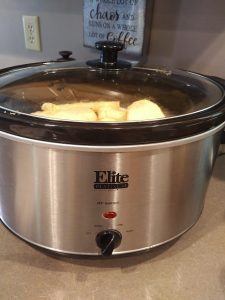 I tried a new recipe: tater tot, chicken, bacon and cheese casserole.  The family thought it was good.  Click for how to make it.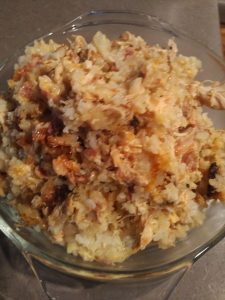 We then had some fresh corn on the cob and I had that ready to cook for when we got home from the lake.  It took 5 minutes cook.  Another easy dinner.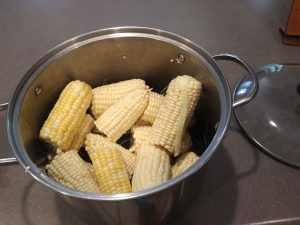 Then my daughter called and was sick:(  She is working and staying at a Christian girls camp this summer but it is within a five minute drive from our home—mom loves that:)  She wanted some chicken noodle soup so I made this for her.  I don't know about anyone else, but I grew up drinking Vernors when I was sick.  It is harder to come by down here so when I see it, I get a bunch of 2 liters. I was fortunate to have this in the pantry. If you have never had any when sick….try it.  The ginger in the soda does something for sore throats and sick tummies.  You can't substitute it for ginger ale it has to be Vernors.  Click for our chicken noodle recipe for sickness.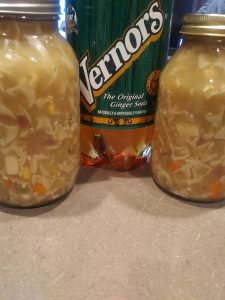 Then we made some Poor Boy Subs.  These are a monthly favorite for our family. Very cost efficient and delicious!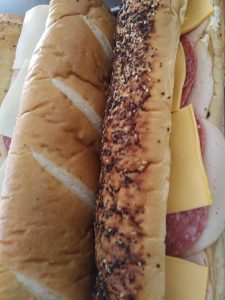 This was another new crockpot meal.  Sausage, pierogie casserole.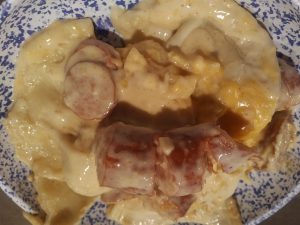 It was very yummy.  My little ones didn't particularly care for it, but everyone over 9 years of age, ate it:) They would have liked it all separate.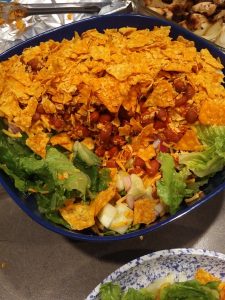 Then we utilized the grill and made chicken /beef kabobs and some taco salad.  The taco salad is super easy to make.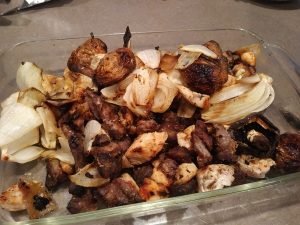 Then we made an easy dessert for the kids. I had a lot of bananas that needed to be eaten up.  I have plenty of frozen bananas so I didn't want to do that, my daughters came up with this idea. Banana pudding dessert.
That was our meals for the week.  We served watermelon every night as we had bought 3 this week to eat.  I just kept cutting them up as we ran out.  I also did some cantaloupe for those that like that.
Hope this gives you some inspiration for new meals.  Be blessed today and always!