I am not a big jam person at all.  I like my homemade strawberry freezer jam because it isn't really like jam, it is more of a spreadable preserve.  The way I like it.  My neighbor had given us some rhubarb this year and of course I took it and froze it and thought what can I make with this?
The answer was freezer raspberry rhubarb jam.
You will need the following for this:
6 cups fresh or frozen sliced rhubarb
4 cups sugar
2 cups fresh/frozen raspberries
1 -3 oz pkg raspberry flavored gelatin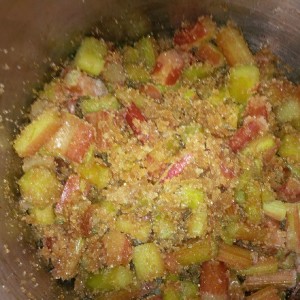 In a large pan, combine the rhubarb and sugar and let it stand about 15 minutes or until sugar is moistened.  Since mine was frozen, I turned my burner on barely warm simmer to help melt it a little.  Then when it is all moistened, turn up your burner and and let it boil.  Boil, uncovered for 10 minutes.  Stir frequently so it does not burn.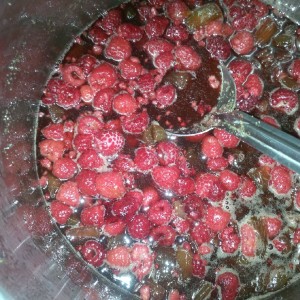 Add your raspberries; return to boiling.  Boil hard for 5 minutes, stir frequently.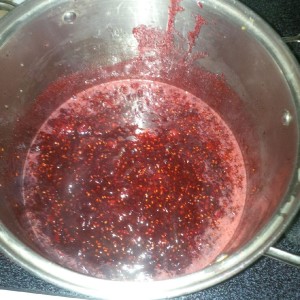 At this point, I take my potato masher and smash the raspberries to make them look like jam.  Add your pkg of gelatin and stir until dissolved.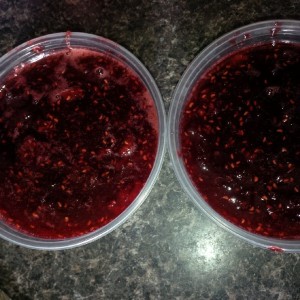 Ladle this into freezer containers.  Place lids on and let stand at room temperature for several hours or until jam is set.  Store up to 1 year in your freezer.