We have enjoyed making these over and over throughout the years.  They are super easy to make, we even did them for a girls group for our Fall festival one year.
you will need the following:
A large roaster pan full of popped popcorn about 12 cups popped
1/4 cup butter
1 pkg marshmallows
1 pkg jello–we used strawberry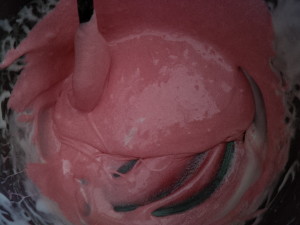 Melt over med low heat your butter.  Once melted add the package of marshmallows.  Then when completely melted add a package of jello.  Stir thoroughly.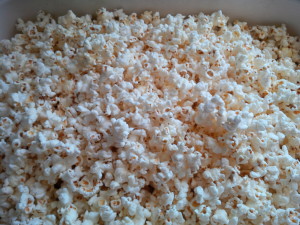 Have your plain unpopped popcorn ready in a roaster pan or large bowl.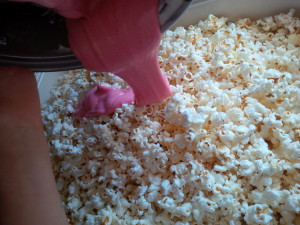 Pour the marshmallow mixture over top of the popcorn.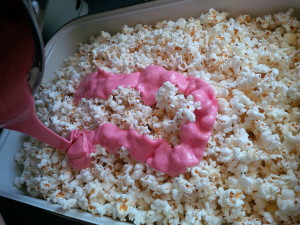 It looks very pretty, try and scrape as much as you can out of your bowl. Then let the children lick the rest!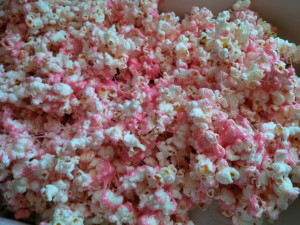 Using a large wooden spoon, carefully fold and stir the mixture to evenly disburse the marshmallow mixture.  It will eventually coat all of the popcorn, just keep stirring.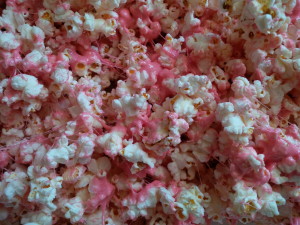 Having a little bit still white is fine, there is plenty of sugar to go around!!
We then take a bowl of water and dip our hands into them. Shaking off the excess water, but still having them damp.  Grab a handful of popcorn and form them into balls. It is easier if your hands are damp.  It just helps them not stick.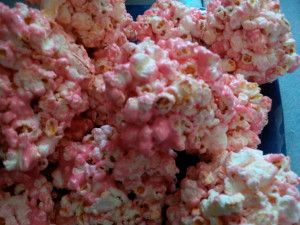 You can set them on a platter and just grab and eat them as is.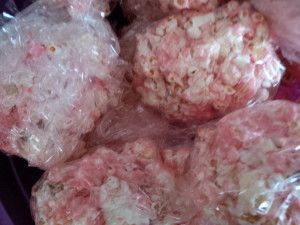 Or if you are making them for a group, you can wrap them in plastic wrap.
This will stay good for a long time.  We have made them a week in advance and they still stay fresh when wrapped up.