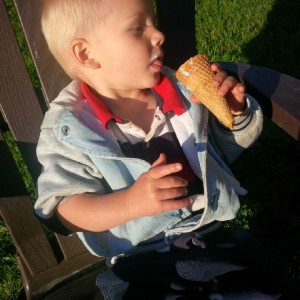 Ok, let's face it, Smores are a typical part of our American culture for summer fun.  Most every child I know, has had a smore.  When you have little ones, it is a fun treat to make, but watch it when the marshmallow gets all gooey and stuck in hair ,or wiped all over face and hands.  Makes me NOT want to make them.  I usually only do, when I know they are going to go back into their kiddie pool or straight for the bathtub.  Here was some fun time roasting marshmallows last year.
Well what a difference a year makes, we now have 6 little ones that enjoy these treats and they can get messy.  Besides Dad usually has to catch the marshmallows because a child is cooking them and they light on fire.
Well Smores, no more.  We have found that by making campfire cones, they contain the mess and taste 10 times better.  Very simple to make.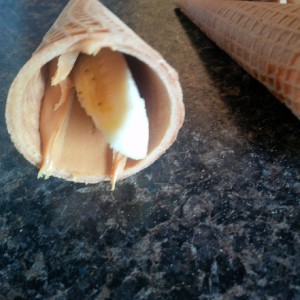 Take a sugar cone, smear some peanut butter and stick a slice of banana in it.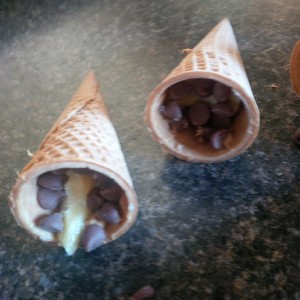 Add some milk chocolate chips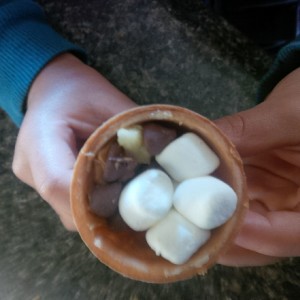 Fill the top with marshmallows.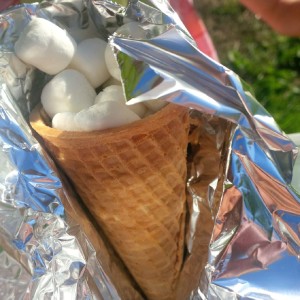 Wrap it in tin foil.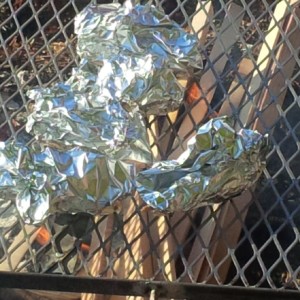 Place over hot coals.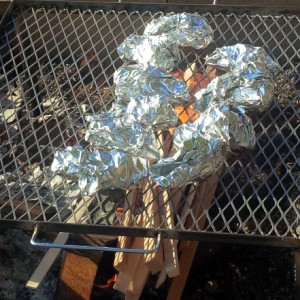 Then wait, let it heat up and melt the chocolate.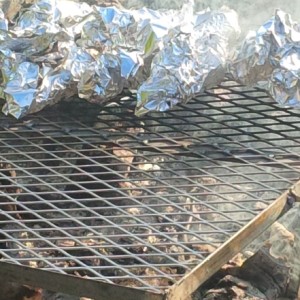 See , so much nicer than sticks full of flaming marshmallows!!  Easy, clean, contained mess.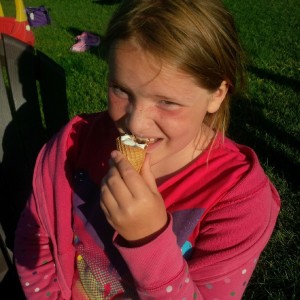 When they are all heated up, unwrap and enjoy.  Everyone agrees that these taste the best!!