1 lb hamburger, cooked
2 jars pizza sauce
any pizza toppings that you have–pepperoni, bacon bits, mushroom, green pepper, mild pepper rings, onions
Place all ingredients into bottom of 9 x 13 baking pan.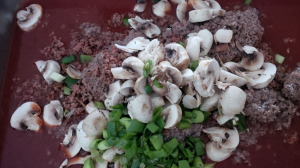 Mix in mixing bowl-the pizza crust:
2 cups flour
1 tsp salt
2 T parmesan cheese
4 eggs
2 cups milk
2 T oil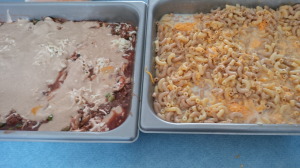 Pour the pizza crust mixture over top of the pizza ingredients.
Bake 350 for 30-40 minutes until slightly browned.