Having a blog, I realized how many outdated photos that I have on here.  I don't usually go through and check my blog, I usually post and leave it.  Once in a while I start looking around to see if something needs to be fixed and today was a day I realized that I could update our family photos.
I have on our wall in our living room a sign that my husband made that says, "All because two people fell in love…."  and around that sign is all of our children's photos.  I started this about 3 years ago.  When they were all little, I barely had time to take photos of them. Smart phones would have been great back then, but unfortunately they were not "in" as they are now.  I am thankful to always have my phone near me and I can easily snap a picture of my children doing something worth remembering.
Each year, I like to take an updated photo to place on our wall.  I then send them to Walmart.com and print them off in 8×10 and then use some Modge Podge to glue them on my wood pieces.  It works, it is easy and I am done.
Here are this year's updated photos: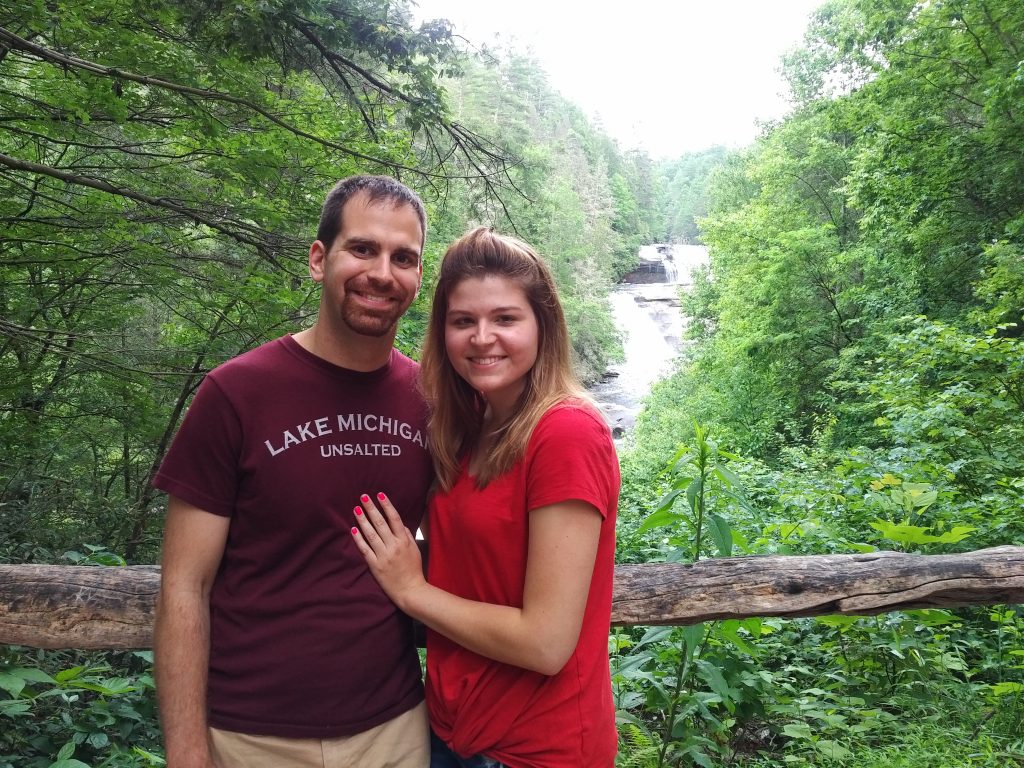 This is our oldest, Ashlyn (24) and her "very serious" guy, Paul.  She lives back in Michigan as she was going to school for education and didn't want to leave when we made the move down here.  She has graduated and has a job as an educational specialist.  She is successful and doing great!  I am very proud of all her accomplishments.  Paul is a wonderful man and a great match for her.  We shall wait and see the future.  This was taken at Dupont Forest, Triple Falls.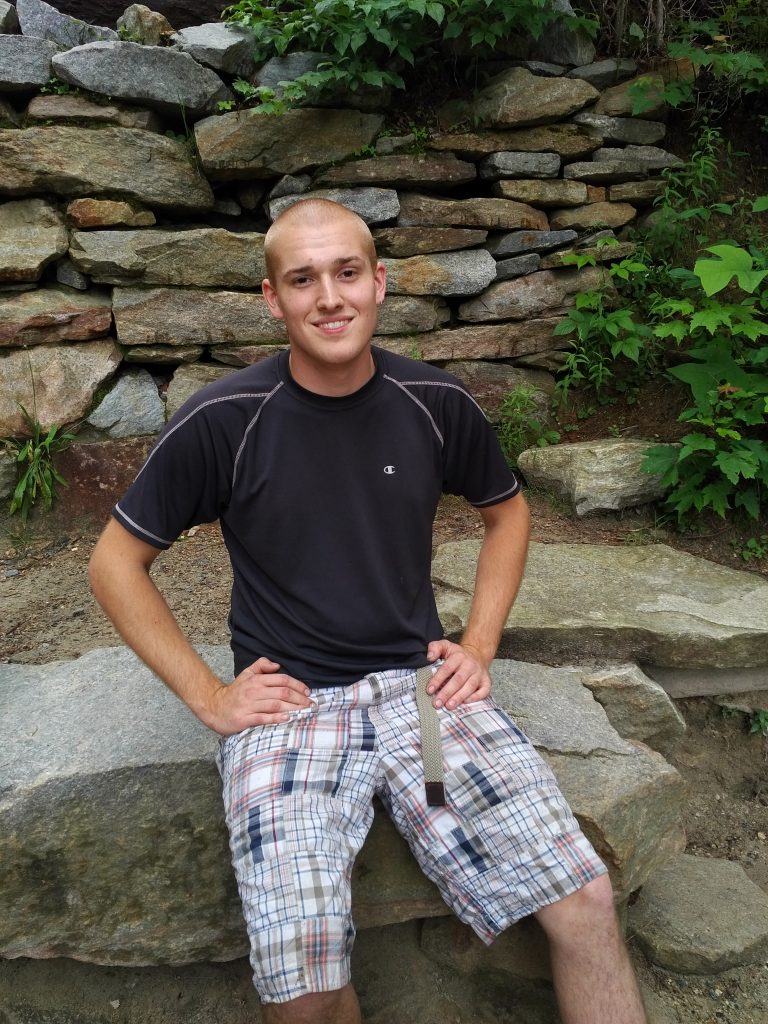 Collin is our next oldest, he turned 21 this year.  He is our main worker for our sign business and a great asset to our family.  He is very personable and enjoys going out and doing the sign installs and meeting the customers.  His personality is great for that. Photo taken at Dupont Forest.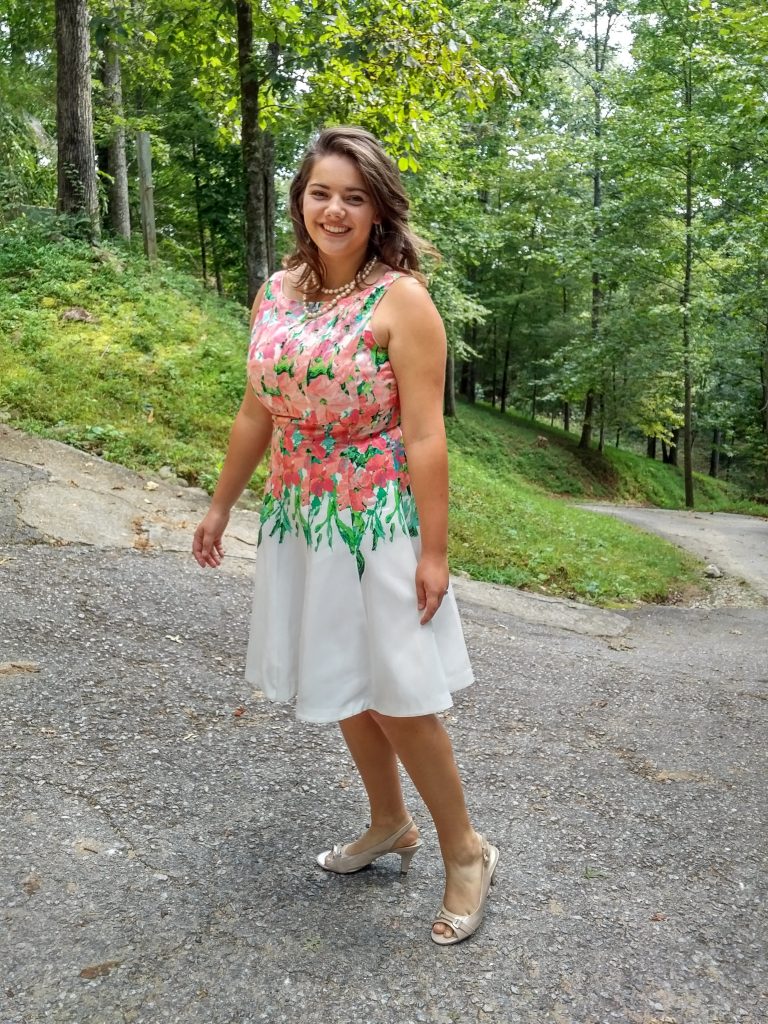 Lauren is 19 this year, this was taken in our driveway before a wedding she attended this summer.  Lauren is enjoying preparing herself for her future.  She is working on being a good child care worker, by nannying many children.  She professionally organizes and cleans and next year she said she will stay home more so she can work on her cooking skills—yes!  Very excited to see what the Lord will do over the next few years for her.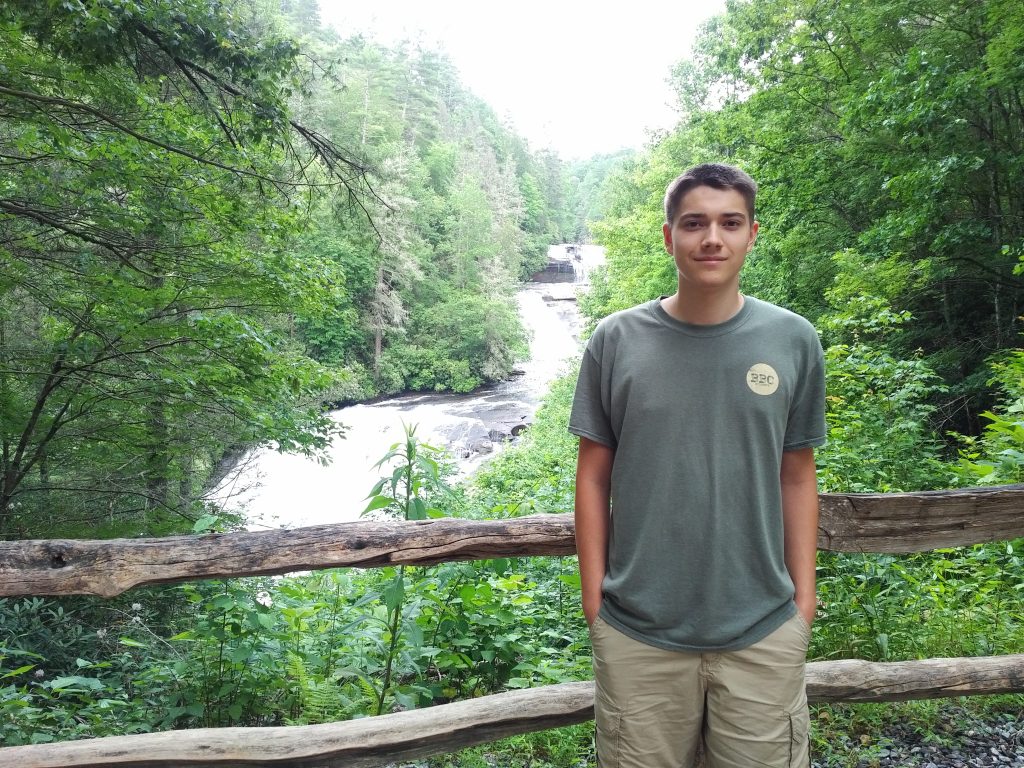 Evan is 17 this year and is growing up into a godly young man.  We have enjoyed seeing him sprout out of this "quieter" boy into this good-hearted young man.  Yes, he still loves XBox 360:)  but he is better about balancing it between exercise, church, friends, and family.  Wonderful seeing them grow. (another Dupont Forest photo)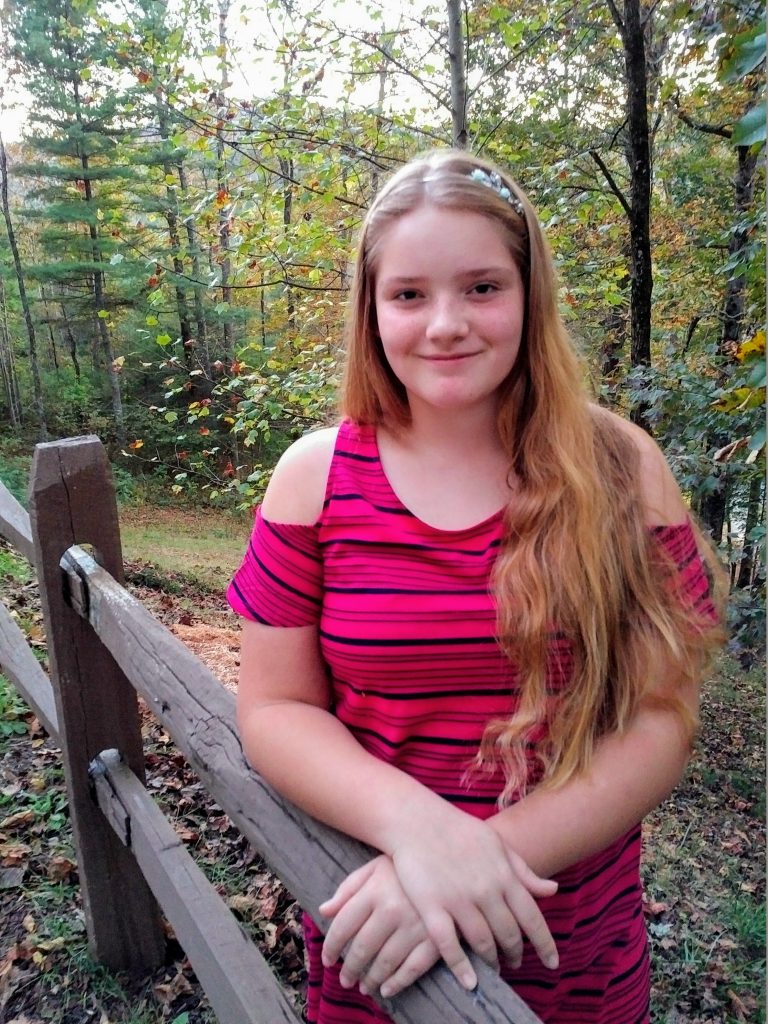 Jadyn is 12 this year.  She has made it to a hair shorter than me, her mom.  (5ft 7 in)  She has grown from little girl into "preteen" stage and that has been great seeing her transition.  I always called them my babies (all younger half) but now she is part of the "older" group.  She has mastered baton twirling and is really good at it!  I love watching her dance and spin it.  I also love watching their hearts grow and mold more into a woman after God's heart.  (photo taken at our home)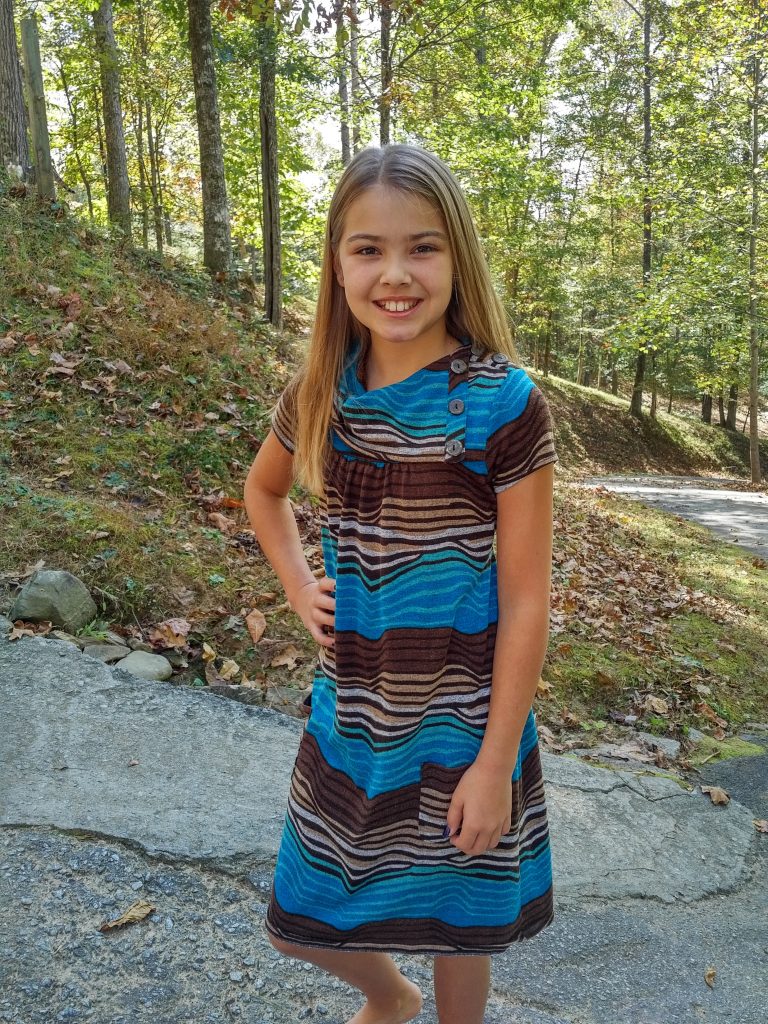 Brooklyn is right behind her at age 10 almost 11.  She is transitioning into that preteen stage as well.  At first, there were some struggles between the two girls, but they enjoy spending time together away from the "younger set."  It will be a blessing to them as they grow more together.  Brooklyn loves spending time playing with friends and using her roller blades.  (photo taken on our driveway)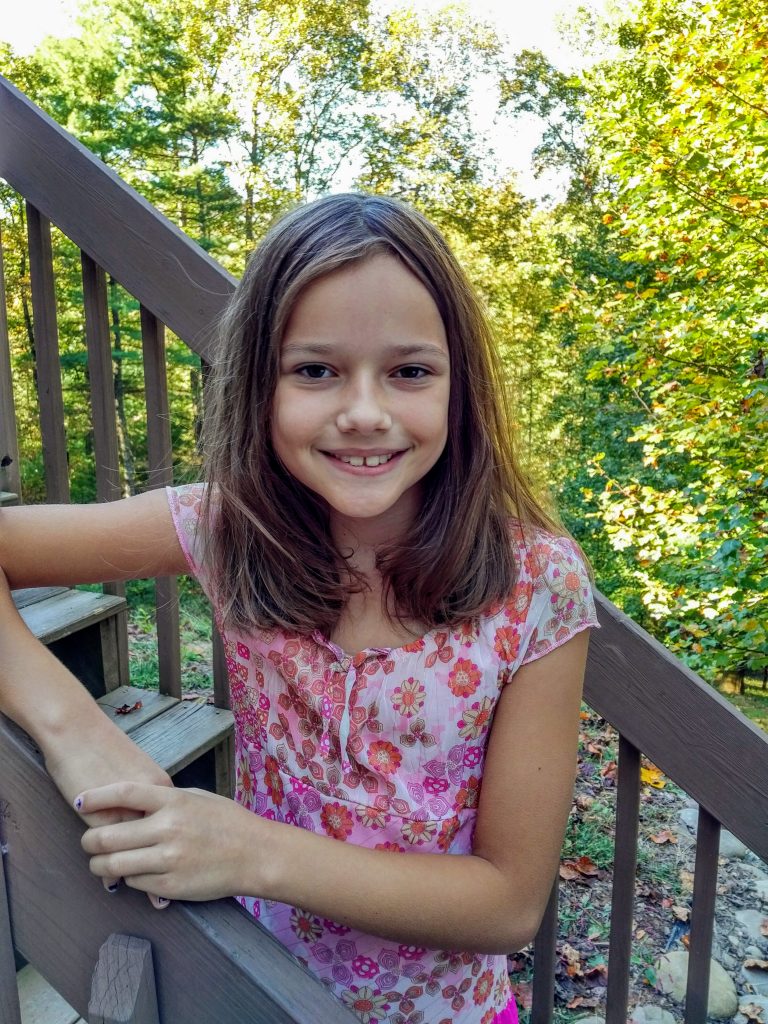 Autumn turned 9 and she has really grown up this year.  I realized her legs are growing really long by how short her pants are on her!  She has sprouted up a lot this past year.  She is at the inbetween stage–where she wants to hang with the older girls, but still enjoys playing younger things.  Another wonderful blessing to our family.  I can't say she has a favorite of things, because she loves lots of things:) (photo taken on our deck stairs)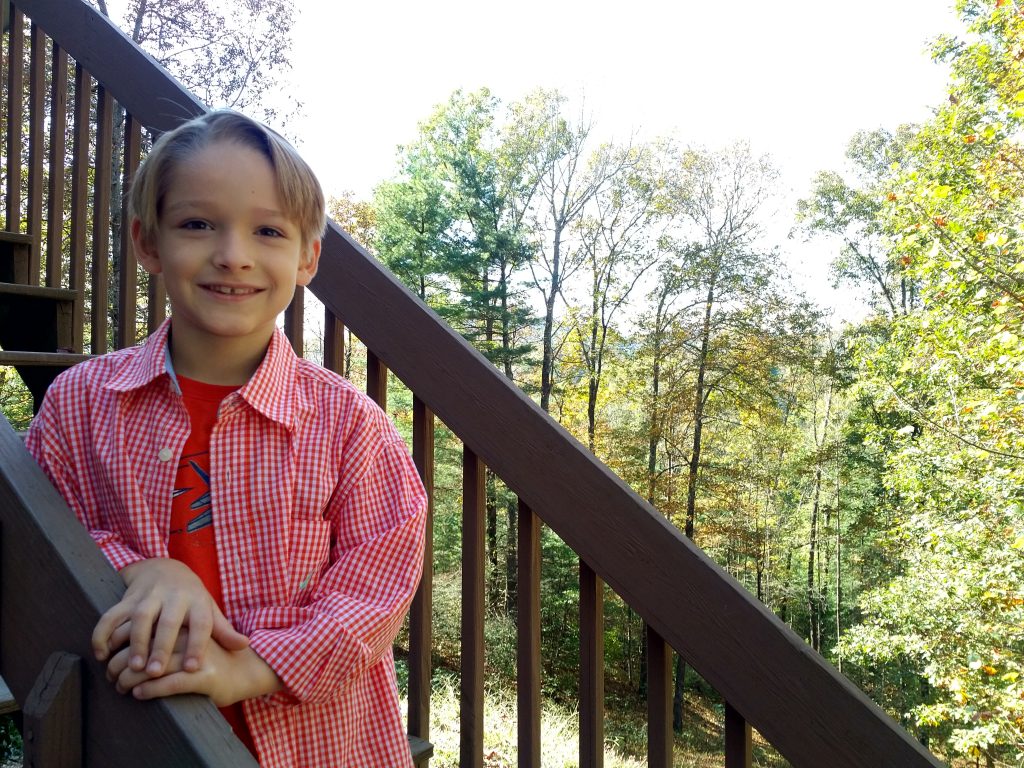 Jentzen is 7. He is Daddy's right hand man.  He enjoys being in the garage whenever he can.  He is always making something, creating something, or taking part something.  Very creative mind.  He loves lego's and anything that belongs in the shop:) (photo taken on our deck stairs)
Madelyn is six this year.  She is growing up very tall as well.  She is moving away from her "needing me" age and become a little girl.  She loves her babies and playing dollhouse with her sisters or brothers:)  We have plenty of Ken dolls:) She is always the first one to pray or want to pray for someone else.  (photo taken in front of our retainer wall)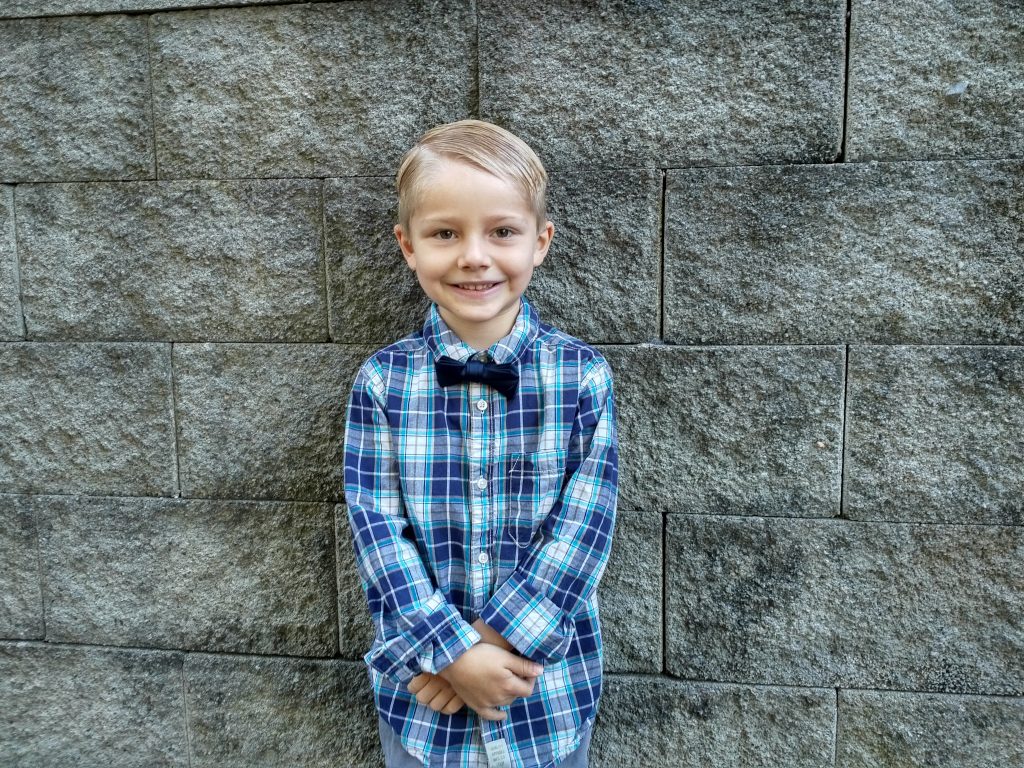 Our number ten is Stephen.  He turned 5 this year.  He is a super smart and a very witty little boy.  He still enjoys a snuggle:)  but is right there with all of the other children playing.  He loves bowties and button up shirts:) I love seeing him grow up and do things like all the other children. (photo taken in front of our retainer wall)
I look at my life in stages.  At first it was that we were all done with diapers and I got rid of them. Then it was that we didn't need a stroller anymore so I got rid of that.  Then it was thinking I used to have to cut 120 toenails and fingernails for six little children, no longer have to do that–I am down to helping on 80 of them:)  Then I only need to make three plates for little ones meals, instead of all six.  Then the other day my youngest, started brushing his teeth on his own and I thought to myself, "Wow,  my work is almost complete."  I know it will never be completely done, but it tapers off in stages.
As they grow, it is one less thing you have to do.  One less diaper, one less baby equipment to lug around, one less set of nails to cut, one less set of teeth to brush, and one less dish to prepare.  Momma's out their with little ones, it WILL get easier, I promise.  Endure and enjoy those moments no matter how chaotic they are.  I have been there and a lot of it was a fog to me:) but I enjoy where I am at today and I know that my life is only going to get easier and be more blessed because of enduring.
Love you ladies, have a blessed weekend!