This week we are working on goal setting.  It is about making a goal and reaching it.   Don't become a teenager that has no aspirations to do things.  If your goal is to be a stay at home mom and not attend college, then work on some skills now while you are young.  Take these courses and learn how to take care of a house completely on your own.   Learn to be the best organizer of stuff.  My daughter has chosen to not go to college and has decided to work odd and end jobs before she gets married and she learned how to organize her whole life.  What she is doing now is helping others, through word of mouth, to organize their homes. People have TOO MUCH STUFF!  She goes into their home and helps them sort through the years and years of accumulation and gets paid for it!   She enjoys doing that and she is rewarded for her labor.
It starts now while you are young.  Look to improve things in your home.  Does your mom have lots of pictures that are just sitting in a box in the closet?  Make a photo collage with them.  Is her dining room table empty?  Look up some ideas of how you can decorate it inexpensively.  Ask her first and show her different ideas.  Find out what her likes and dislikes are and take on the role of "decorator."
Here are some links to some DIY projects that we have done.
This is how I chose to use up our family photos that were sitting on a disc in my hope chest.  My daughter did the same method but with her own photos and memories. It contains quotes and fun papers from different events in her life.  They decorate her walls and makes her smile to remember some good times.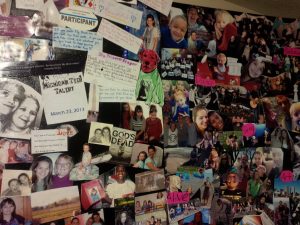 Then our younger daughter, Brooklyn had a bunch of posters and pictures in a pile and so she cut them out and made a Modge Podge photo collage for her walls.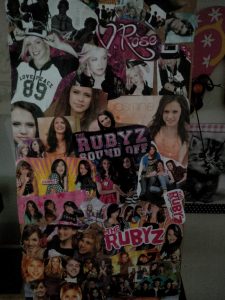 Jentzen had a lego book that his younger brother, Stephen decided to rip?!?!? So Brooklyn and Jadyn took the time to cut out his favorite Lego people and made a collage for Jentzens' wall.  He loves it!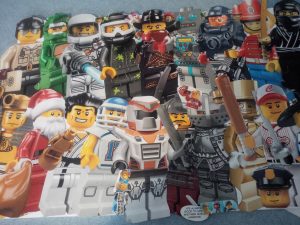 These are just ideas to use up pictures that you don't know what to do with.  We used a piece from a cardboard box for both of these smaller ones.
Tile coasters make great gifts and they are super easy to make. We did photos but you can get scrapbooking paper and make some really neat artsy deco type.
Hair bows…..what little girl wouldn't love a stash of cute hair bows??  Make some of these for some younger girls in your life.
Marker boards are easy to make and make great gifts as well.  Here is another link.
Get creative, these are salt dough pumpkins.  But you can make just about any type item for decorations.
Hanging pom poms--cute for girls room
Here is a link to our DIY family page.  It includes some homemade gifts for kids as well.
This is your week to do some DIY crafts.  If none of these ideas work for you, do a Pinterest search and I am sure that you can have a bunch of ideas that will work.  You can also get books from your local library.