We like to make wraps in our home.  It is a quick way to make a side to go along with any of our soups.  We typically make these wraps along with our potato soup each month.
These are all made by the younger girls.  Easy enough for them to do and fun.  We take a whole wheat tortilla, place a few slices of chicken lunchmeat, a sprinkle of cheese, a few spinach leaves, and a dollop of ranch dressing.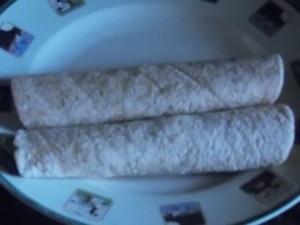 Roll them up and set on a plate seam side down.  Place in the refrigerator until serving time.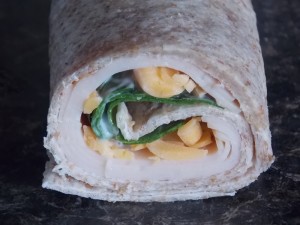 We serve ours with pickles.  We used to put them inside but the children prefer to eat them out of the wrap.