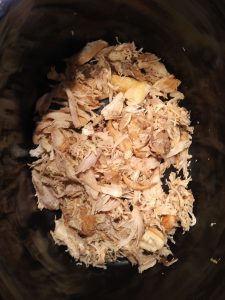 Layer in your crockpot–shredded cooked chicken.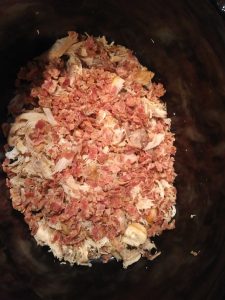 Bacon bits on top of that.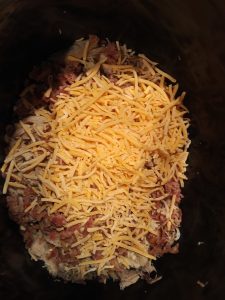 Shredded cheese.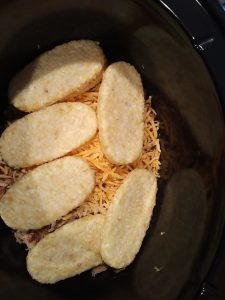 Half of your tater tots. I used potato patties because that is what I had on hand.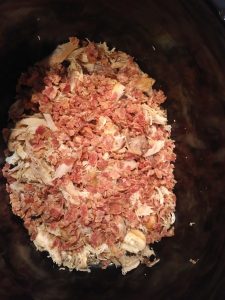 Layer again with chicken and bacon.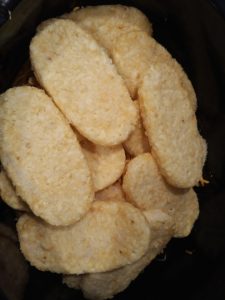 Top with remainder tater tots.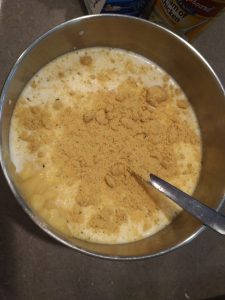 Then in a mixing bowl combine two cans of cream of chicken soup, one can of milk and about 1-2 tablespoons of chicken bouillon.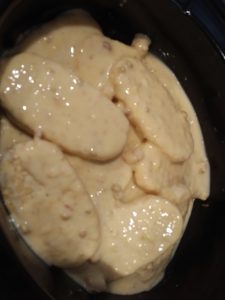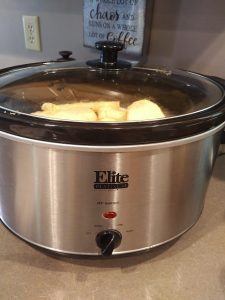 Pour over top and let cook.  I did low for 3 hours.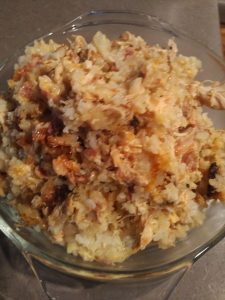 The last few moments I placed some more cheddar cheese and let it melt.
Tasted yummy!