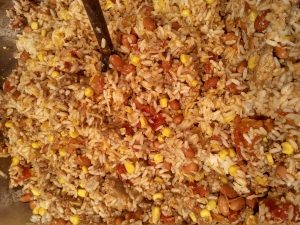 For your taco mixture mix together:
1 lb ground beef or turkey
1 package of taco seasoning
1 can corn
1 can pinto beans
1 can diced tomatoes
2 cups rice
In your pans layer soft taco shells or crushed up tortilla chips(we are trying both this month), taco mixture, 1/2 container of sour cream and then repeat.  Top with shredded cheese.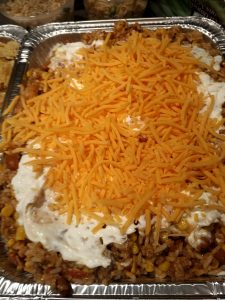 Bake 350 until heated through.