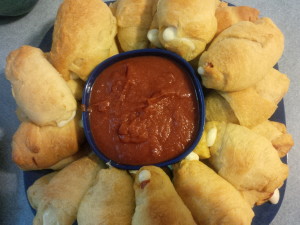 This was something that we enjoyed making the other night when we had guests over.  It is super easy and tastes great!!
You will need:
crescent rolls
pepperoni slices
string cheese sticks
pizza sauce, for dipping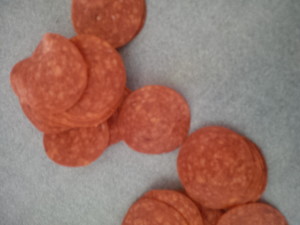 First you can dump out the pepperoni—because you know all your children are going to beg for some.  At least this way you can do a mental count of how many you need!!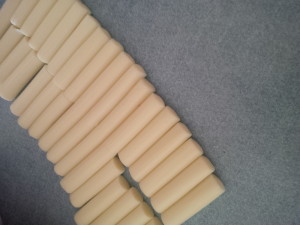 To keep them busy while you are hurrying to rolls these up, have them open up the many packages of string cheese. Are those wrappers impossible to open or is it just me??  Cut them in half.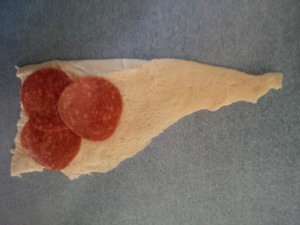 Unroll your crescent rolls into triangles and add 3 pieces of pepperoni to the wide end.
Begin by rolling the triangle from the wide end to the point.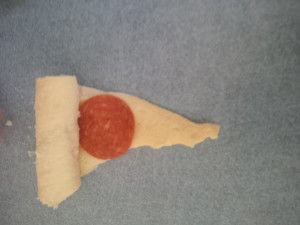 Keep on going……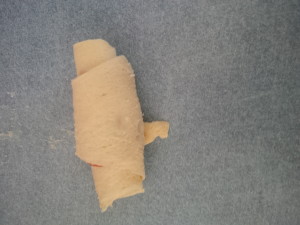 It will look like this.  What I did was tuck in the edges so that the cheese doesn't melt out when you bake them.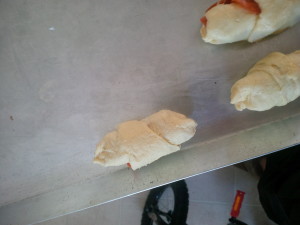 Place on a cookie sheet.  We put ours into the refrigerator until serving time.  That way they could be hot and ready.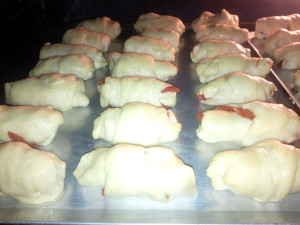 Bake at 375 degrees for about 20 minutes until golden brown.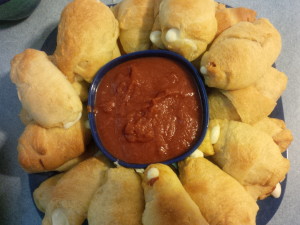 Serve with pizza sauce for dipping.  Yummy!!!