Place in crockpot, a roast, or beef tip pieces with some cut up onions, green peppers, and about 1 cup beef broth. Let cook on low for 6-10 hours until very tender.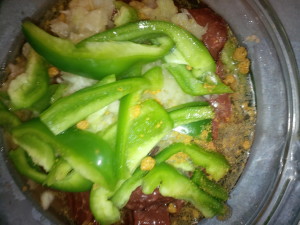 To make the sandwiches grab the following:
steak sauce
shredded cooked beef
pepper jack cheese
sub buns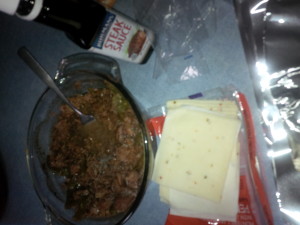 Assemble them and wrap in foil.  You can heat them until the cheese is melted or freeze this for later.