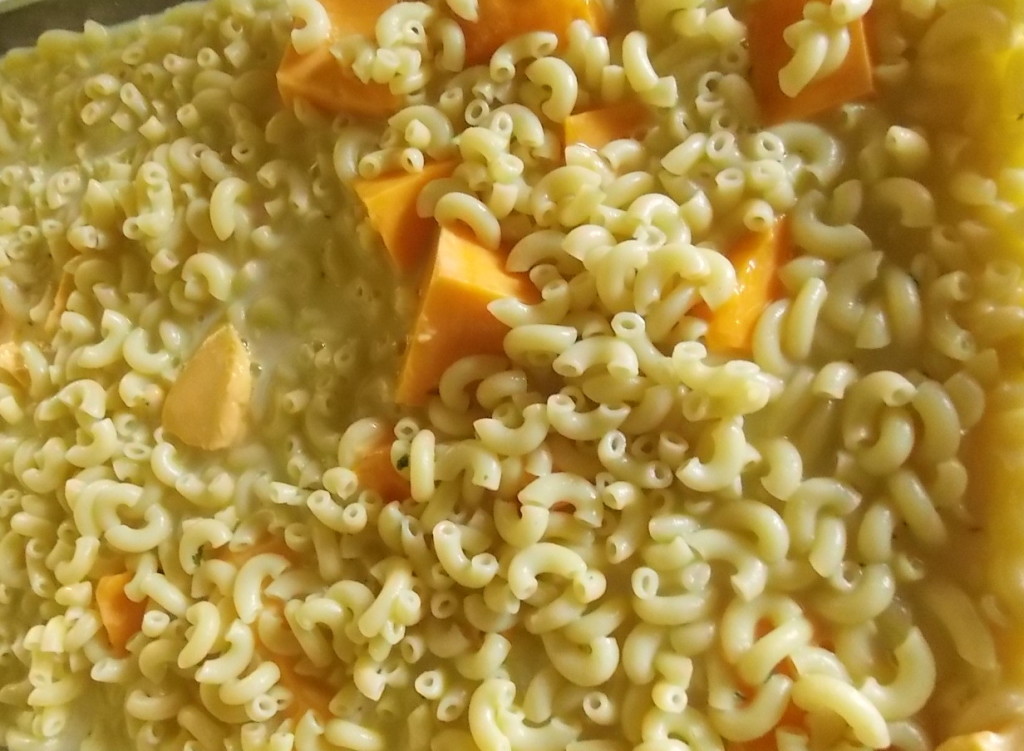 Sloppy joe casserole and homemade macaroni and cheese is an easy meal for a busy day.   Since we are busy making applesauce this was a great my top choice for dinner.   Early in the morning I had this all prepared and sitting, waiting in the oven for the dinner hour.  We were all famished and it tasted good with our homemade applesauce.
It is  very simple and easy meal to make.  It reminds me of tater tot casserole, a favorite of the Duggars, but not so creamy.  The homemade macaroni and cheese is a favorite of everyone's and is the most request food when it comes to special birthday dinners.  Try it with it's secret ingredient, ok not so secret, but it makes it taste so good.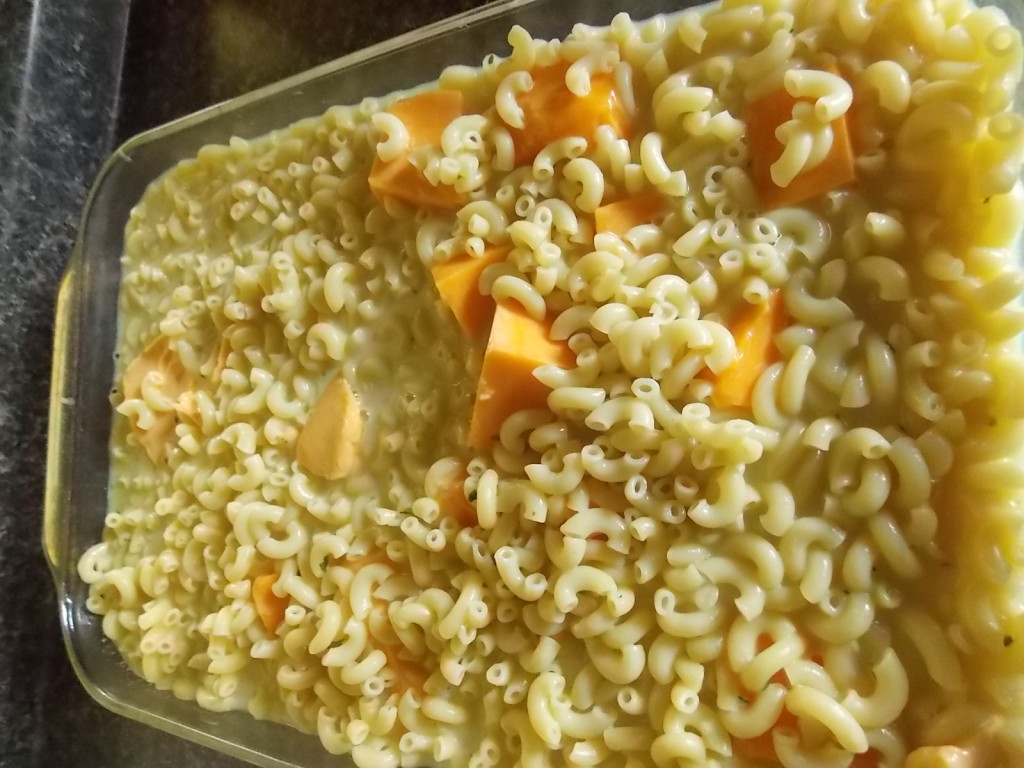 Maryon homemade macaroni and cheese
1-16 oz pkg elbow macaroni noodles, cooked for about 7 minutes–you do not want them all the way cooked, otherwise when you goto bake them, they will be mushy.  Less is best when cooking these.
milk–enough to cover about 1/3 of your baking pan
velveeta cheese–about 6 large slices
colby cheese about 2 cups of shredded or cubed
if I have any cheeses on hand like mozzarella, or cheddar we will throw these in as well, the more the better.
chicken bouillon about 2 Tablespoons, depending upon your tastes
I know I have said it before I don't like to cook via the recipe, I usually always do a taste of things and see what I need more of.  But I will do my best to describe what it is I do.
After you have partially cooked and drained your macaroni, you are going to place that in a greased baking dish.  Pour milk over top of the macaroni, you want to see the milk in your noodles, about 1/3 of the bottom of the pan is milk.  Next place your cheeses in the mixture.  I like to shred or cube my colby cheese.  If I have some leftover mozzarella or cheddar, I use that as well.  I add  about 6 thick slices of Velveeta to my pasta for its creaminess factor.  I then add about 2 T of chicken bouillon.  Give it a good stir.  Cover it with tin foil and bake 350 for about 30-45 minutes.
Make it alongside of sloppy joe casserole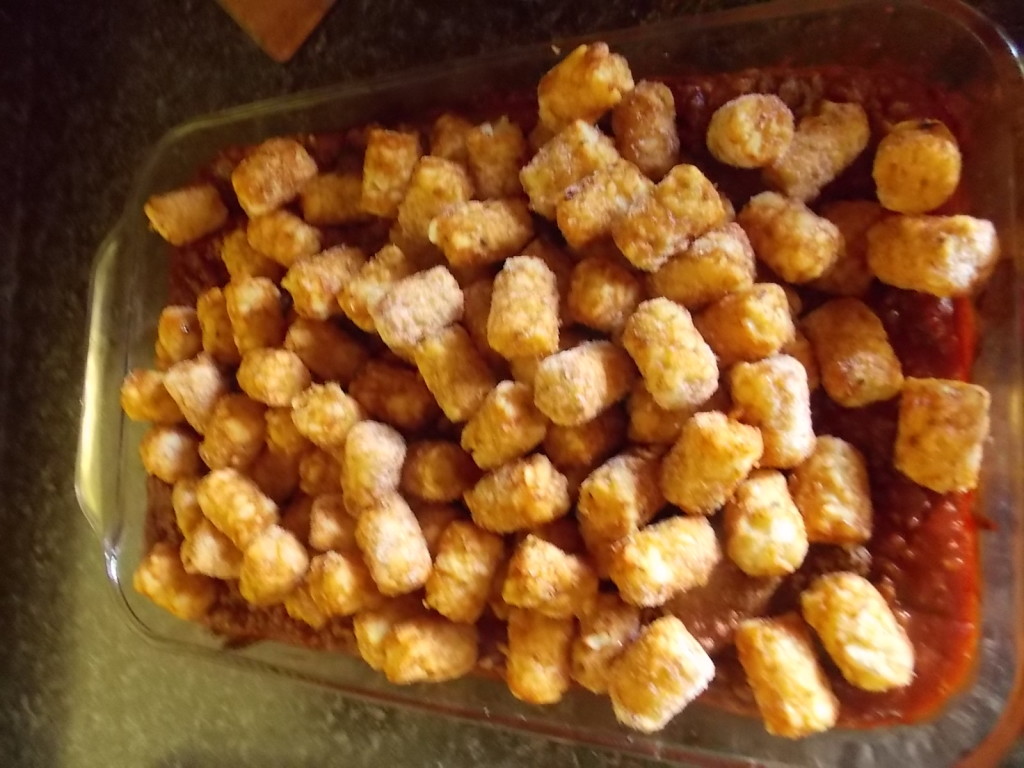 This dish is easy as you just throw in your ingredients and bake it.
How to make sloppy joe casserole
In a baking pan,place 2 lbs of cooked ground beef or turkey in the bottom.  Pour 2 cans of sloppy joe on top and stir together.  Place a bag of tater tots on top and cover with tin foil.  Bake in 350 oven  for 30 minutes.  Remove the foil and continue to bake for 15 more minutes until partially crispy.   Sometimes if we are not serving it with macaroni and cheese, we will place some Velveeta cheese slices on top.  It is also good with canned green beans.
Plain and simple cooking….