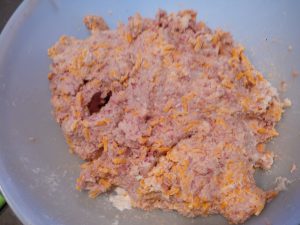 Mix one package of bulk sausage and 2 cups of biscuit mix.  (like baking mix).  Then mix in 2 cups of shredded cheddar cheese.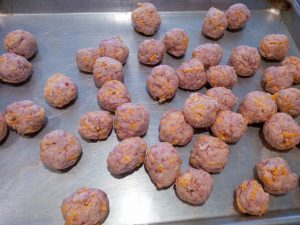 Roll into balls and place on a cookie sheet.  Bake 350 for 20 minutes or you can freeze them for later.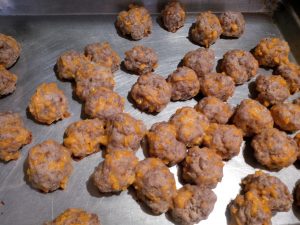 These are a very yummy and simple treat.