2 cans pumpkin
1 can evaporated milk
1 1/2 cup sugar
4 eggs
2 cinnamon
1 ginger
1/2 tsp nutmeg
1 golden yellow cake mix
1 cup melted butter
1 cup chopped pecans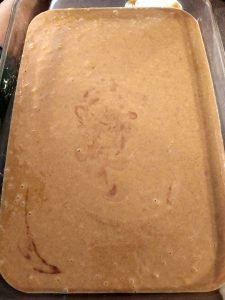 Mix all ingredients except cake mix, melted butter, and pecans and pour into greased 9×13 pan.
Sprinkle cake mix on top of pumpkin mixture.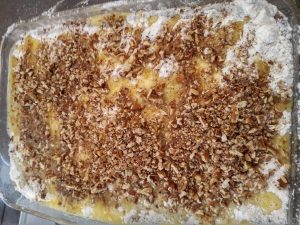 Pour melted butter and sprinkle with pecans. Bake 350 for 60 minutes.  Let cool and store in refrigerator.  Very delicious.  My mom used to make something like this back when I was a child.  It is a keeper!