Nothing beats homemade subs for a nice family picnic.  These are a great alternative to the traditional meat, cheese, and bread combination.  Try some for your next picnic.  Note you can also prepare these beforehand and then freeze them.  They thaw nicely and then you bake them in the oven.
In a small mixing bowl combine 1 pkg cream cheese, 1/2 stick butter, 2 T minced garlic, and 2 squirts of mustard.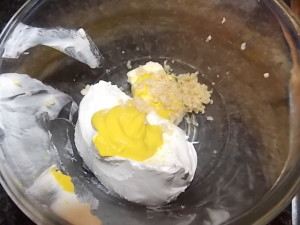 This is your sauce that will be spread on your bread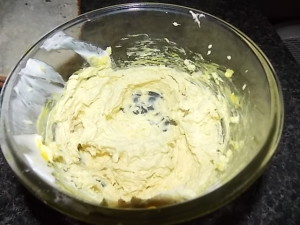 For my sub buns, I use the italian loaves from Meijer, but you can use Hoagie buns, or even regular hot dog buns.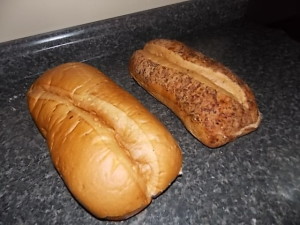 Spread one half of the bread with your sauce mixture.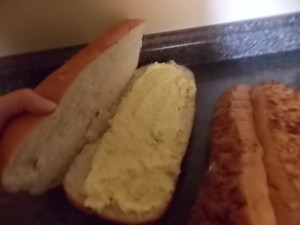 Add your favorite meats to it.  We do one with chicken breast, salami, and provolone cheese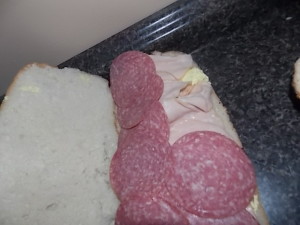 The other one we like ham, salami, and swiss cheese.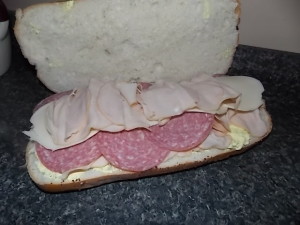 Close up and then wrap it in tin foil.  Place in 350 oven for about 30 minutes.  You want your cheese to melt.  To serve you can then add shredded lettuce, tomatoes, mild pepper rings, and pickles.