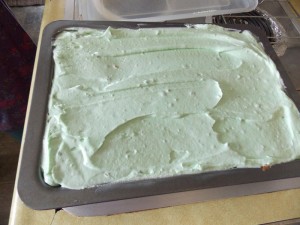 Have you ever needed to bake something and you went and turned on your oven only to find that it would not work?  Not a good thing, this happened to me recently and I didn't want to waste the cake mix I had mixed up.  I knew I had a roaster oven but had never baked in it before, so I thought I would give it a try.  Do you know it worked exactly like an oven would?
After looking up the manual online, I realized that they even recommend baking baked goods inside of it.  What a great thing to know especially with the summer being so hot and not wanting to heat up the house.  Give it a try sometime.  Or remember that you can use it, if your oven ever fails.
This is a great tasting cake that we love to make up.  Keep it stored in the refrigerator and it will stay moist for a long time.
Place the following in your mixer bowl
1 pkg white cake mix
3 eggs
1 pkg instant pistachio pudding
1 c  oil
1 c ginger ale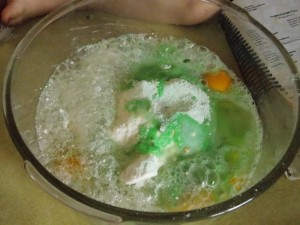 Mix on low 1 min. Then beat med- high for 2 min.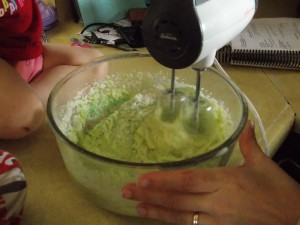 Pour into a greased 9×13 pan.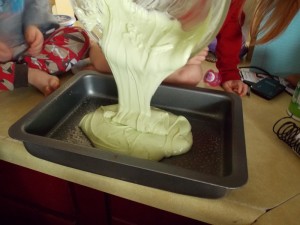 If you have a "regular oven" you can bake it at 350 for 30 minutes.  But we are going to use the roaster oven.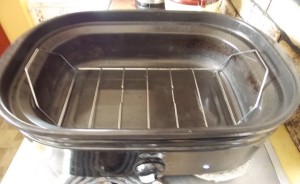 I would keep the rack inside of it, so that your pan isn't sitting directly on the roaster oven.  Let the heat circulate a little.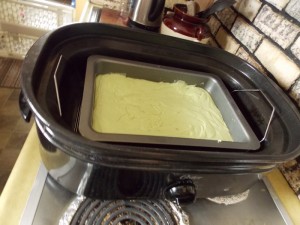 Place the cake pan inside the roaster and place the lid on it.  Be careful not to lift the lid except when near the time it should be done, otherwise all your heat is lost quickly and it will affect your baking items.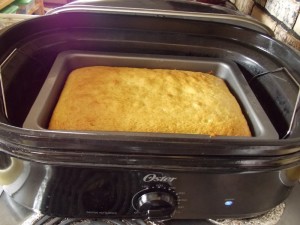 After the 30 minutes it looks like this.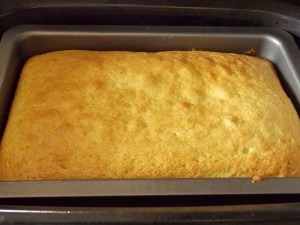 After it has cooled completely mix up the following:
2 pkg instant pistachio pudding mix
2 c milk
1- 8 oz cool whip
Beat on medium until well mixed.  Spread on cake. Refrigerate until set.