you will need:
1/4 cup butter
1 cup packed brown sugar
2 cans pineapple slices in juice, drained and reserve the juice
1 jar of maraschino cherries, drained
1 box yellow cake mix
oil and eggs as stated on back of box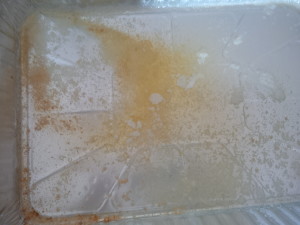 melt the butter in a 9 x13 cake pan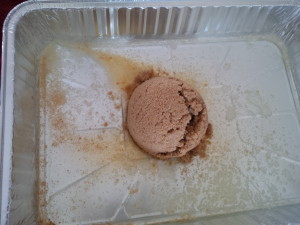 add 1 cup packed brown sugar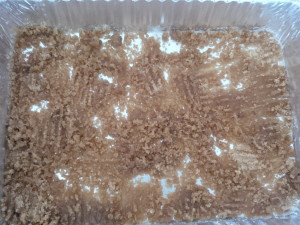 push down the sugar evenly into bottom of the pan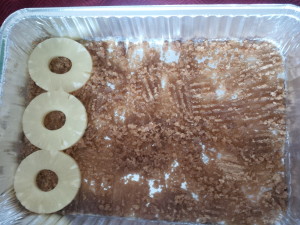 arrange pineapple rings along the bottom of the pan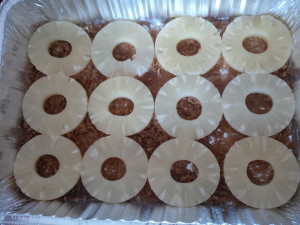 Fill the entire bottom.  This will allow you a few extra slices to munch on, yum!!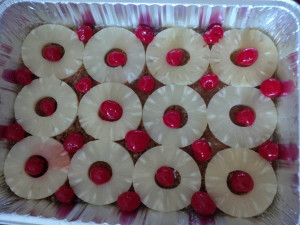 Place cherries in the center of the pineapple and in all the empty holes.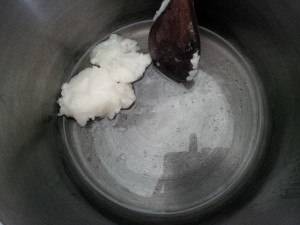 I don't use vegetable oil for my cake, I like to use coconut oil.  Plus, it gives it a nice coconuty flavor.  I am melting the amount I need in a pan.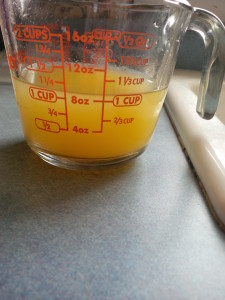 I use the reserved pineapple juice substituted for the water called for in the cake mix.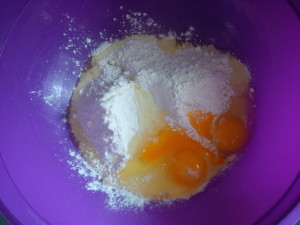 Place the cake mix, eggs, oil, and pineapple juice in a mixing bowl.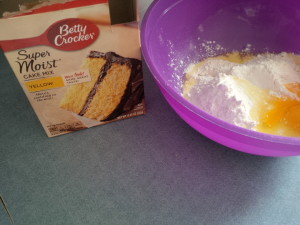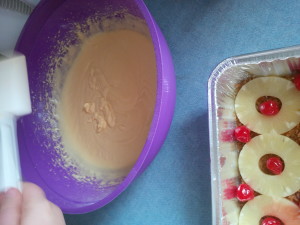 mix on high until thoroughly combined.  Then mix on low for about 2 minutes to make it nice and fluffy.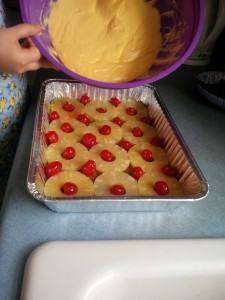 Carefully pour the cake batter over top of your pineapple slices and cherries.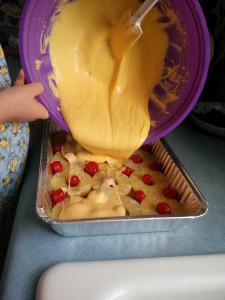 Jadyn was making this cake for my 39th birthday.  It was super easy to make and tasted divinely.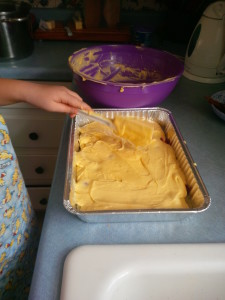 Carefully spread the batter evenly over top of the pineapple slices.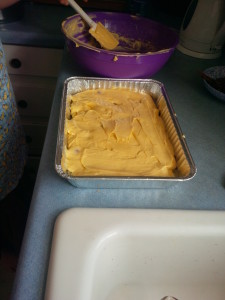 Into the oven it goes.  350 degrees for 40 minutes.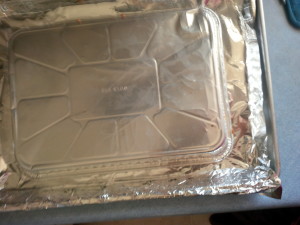 Test for doneness, by inserting a toothpick into the center.  Take it out and let it rest for 5 minutes.  Invert the cake over onto a serving platter.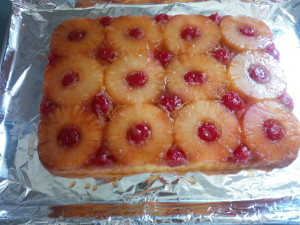 Carefully remove the pan and you will have a perfectly baked pineapple upside down cake!!!!  Keep refrigerated or serve warm.