As a mom, I know that I grow tired of making the same meals over and over again. It seems I get in a rut and then I am at a loss for what to make.  I do plan out our meals each month to make our shopping list, but once in a while I like to get some "new motivation" on meals to make for our family.
I thought I would share what meals we have made for the past week, in hopes to inspire you if you were stuck in that "what to make rut"  🙂
These are all easy meals to make, they require simple ingredients and our family really enjoys them.
This one came to me as I was purchasing our ground chuck at the meat store. I saw these chicken cordon bleu's which were of course ridiculously priced so I thought I could make them myself.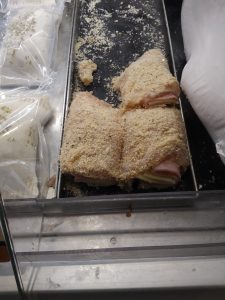 Here is what mine looked like before baking………….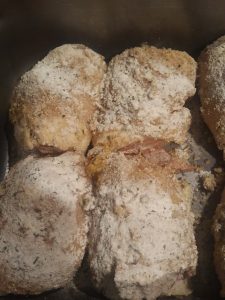 Not bad in comparison:)
I then cooked a bunch of fettuccine noodles and added alfredo sauce.  An easy side dish.
Here is what our dinner plates looked like.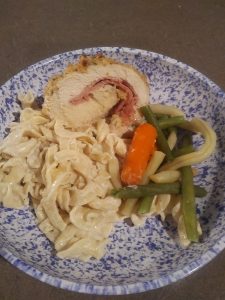 If you would like to know how we made it, click here for the recipe.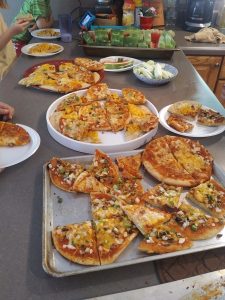 Then we had pizza buffet night.  My friend and I had gotten a hold of a huge box of restaurant style frozen pizza crusts. That was our basis.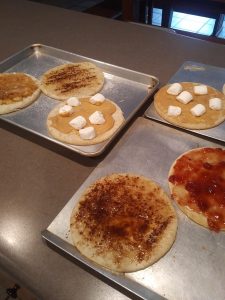 Here are what we made: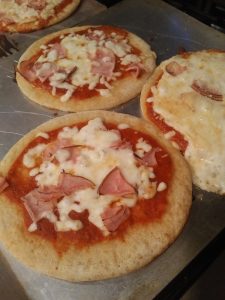 Ham and cheese pizza–my children's favorite.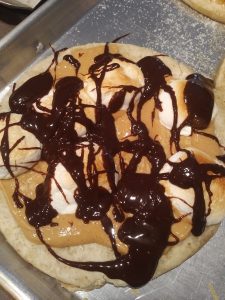 Peanut butter, marshmallow, and chocolate dessert.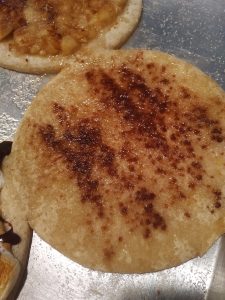 Cinnamon and sugar breadsticks.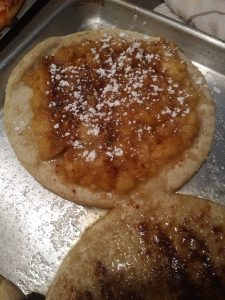 Apple pie breadsticks.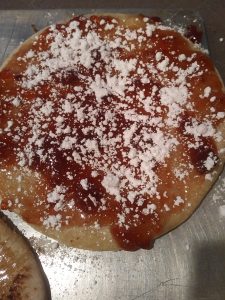 Strawberry breadsticks.
If you want any of the recipes click here to see how we made them.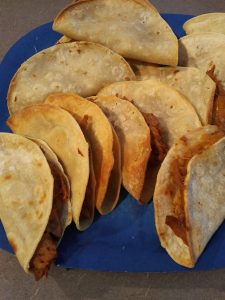 This was one of our newer meals that we enjoy lately.  My children enjoy those Taquitos that are rolled up and you get them in the freezer section of the store.  Well we decided to make them.  I think we have found a very good substitute for them.  These are made with refried beans, shredded beef, cheese, salsa, and corn tortillas.  We serve these along with some mexican rice.  Click here for our Taquitos recipe.
This one I didn't even want to mention, but you never know who will make it. I am allergic to fish. I don't make it often because I don't care for the smell.  Well we were given a bunch of canned salmon. Eewwww! I know, but I didn't want to waste it.  So I made some salmon patties with them. My guys LOVE these! I will only make when I come into a bunch of canned salmon!!?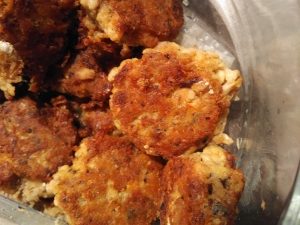 I made a big batch of these and my guys ate them for days as a quick bite to eat.  Not a family meal, just something I had made this week:)  Click here to see how.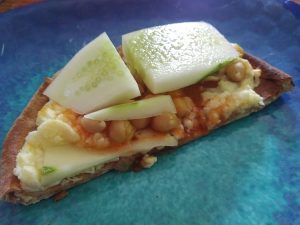 This part is for me the mom:)  Yes, I love all the meals my family enjoys, but if I know it is something with a higher calorie count, I will opt for something like this.  I make these summer pita sandwiches pretty much daily as I do love them.  You can click here and see the various combinations of toppings. I buy pita in bulk and freeze it.  Pull it out when I want it.  Easy meal for mom on the go!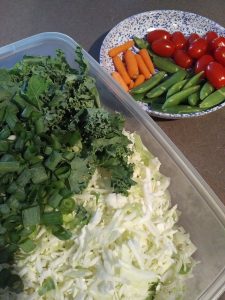 I do a lot of this too. I place a bowl of veges all ready to eat on the counter for when the hunger strikes and I am tempted to eat say….a cookie:)  I also like making Asian cabbage salad a lot. I have found that when I keep it separate like this, it lasts longer.  Again meals for me the Mom.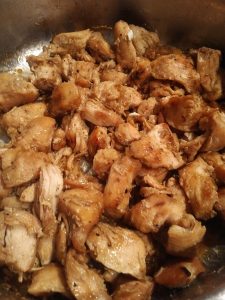 One evening we made a chinese chicken over rice meal. This I cooked on the grill and then added a bottle of ginger sesame marinade that I found at Aldi's.  It was very good.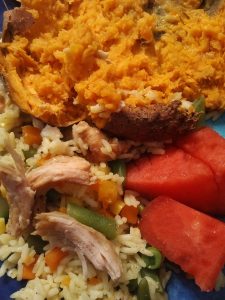 This was what our plate looked like.  I added the sweet potato for myself:)  Some cut up watermelon, and it was a very light dinner and good!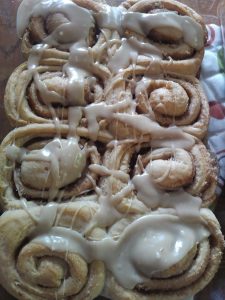 Then we made some cinnamon rolls because we had the supplies and ….who doesn't love homemade cinnamon rolls? Here is the link for our caramel frosting.
We had leftovers two of the nights that we had the chicken cordon bleu and taquitos. I fed the guys salmon patties and I ate my summer pita sandwiches. We then had hamburgers, baked beans, and watermelon for a cookout on the weekend.  It was a week. We don't always have "new" meals every night.  I just wanted to give you a glimpse of what we have.
I will try and do this each week. My goal is to take pictures of every meal I make…..something I forget:) I am determined to add more and help out where I can.  Pray for me and my consistency:)  As always, be blessed!