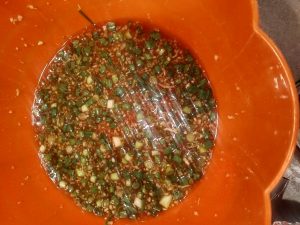 In bowl combine:
4 T rice vinegar
2 T soy sauce
2 tsp freshly grated ginger
2 tsp sesame oil
2 tsp green onions
1 clove garlic
1 tsp raw honey
2/3 cup oil
Place in jar and shake.
Mix in with shredded cooked chicken and toasted sesame seeds.  I then put it on lettuce leaves to eat.