Hello everyone! I have another year finished and up for sale on Amazon!! Woohoo!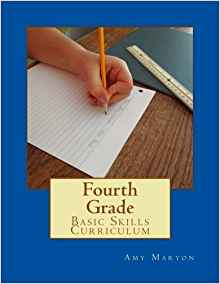 This contains all of the FREE courses for fourth grade that I have on my site here as well as a few extra pages so that it is a complete 36 week program.
If you want to purchase it or any of the other courses click here.
You can also get all of the answer keys for these books on my site.  Even if you choose not to purchase the books and just want to download the individual courses, you can flip through the PDF and get the answers.
A couple more days and I will have fifth grade finished…..Be blessed everyone!!! Amy