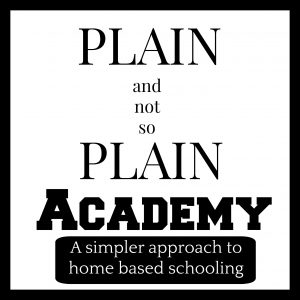 Hey there I hope you are having a great beginning to your week!  I have something new for those that need it.  I have decided to put all of my homeschooling courses together into a complete book that  you can purchase on Amazon as a complete package instead of printing off individual pages.
Even though I offer all of my school curriculum FREE on my site here, some people don't have the capabilities of printing if off inexpensively.  We have an old school printer and I can get my ink cartridges for $2-3 and that prints a lot of paper for my large family.  But I have come to realize some people don't have that ability.  So I decided to help remedy that.  If you can't or don't want to print it off here for free, you can go to Amazon now and get a paperbook copy of the grade levels.
I currently have 1st grade finished. It includes 120 days of school to do 3 days per week. I recommend doing "real life" learning on the other days of the week. I keep it simple: reading, writing, and arithmetic.   Let children play and have fun.  Learn through life and natural learning.
Excerpt from Amazon:
"At Plain and not so Plain Academy we believe that learning at home should be an enjoyable time between you and your child. Not something that they dread because they have hundreds of repetition problems to do over and over again. Plain and not so Plain Academy's approach to schooling is to concentrate on the basics and then fill in with real life learning. This approach to schooling is meant to take the stress and fear out of teaching your child at home. We take all the extra complexities out of schooling and get back to the basics of reading, writing, and arithmetic. This allows the student extra time to pursue other areas of interest."
For anyone interested, click here to go to amazon and purchase the book.   
If anyone would like to purchase it in bulk contact me, Amy, plainandnotsoplain@gmail.com and I can get you a cheaper price by the case.
Again if you can't afford it, then click here to download it for free.  No worries.  Be blessed and have a wonderful week!