For this pie, I used my frozen apples that I had cut up for future use.  I put 3 quart sized bags in my 9×13 baking pan.  I then cut up 1 1/2 sticks of butter and placed it on top.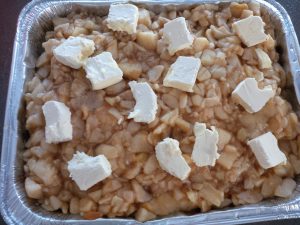 In a bowl, I mixed up 1 cup flour, 3/4 cup sugar, 1 tsp salt, 1 tsp nutmeg and 1/2 tsp maple flavoring.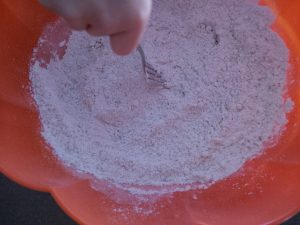 I then sprinkled it on top of the pie and patted it down.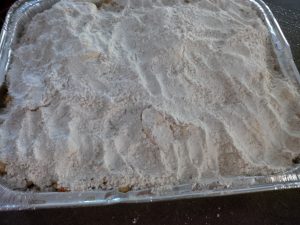 Bake 350 degrees for an hour or until brown.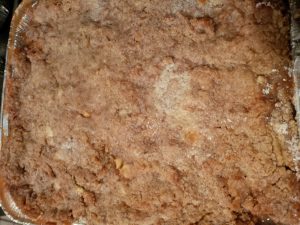 This is super easy and is a combination of apple crisp and apple pie.