Hello everyone, I hope your Wednesday is starting off right.  I have another week for you to teach with your young men at home.
Click here to get week 8 and print it off to add to your binder.
If you would rather purchase then course in its entirety, you can purchase it from Amazon.  Click here for that page.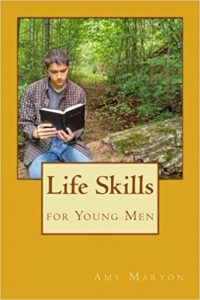 Thank you for all of your support in allowing me the ability to do this blog. I am very happy to be able to share these resources with everyone. It blesses me over and over to hear the testimonies of how people have been praying and looking for a way to do schooling inexpensively and then they found this site.  God is good.  I am thankful for the life that I have with him.  Enjoy the rest of your day and be blessed always.