When you have a large family making snacks becomes a weekly job.  You don't want to have to rely upon the prepackage store snacks, so you take the time to maybe bake or mix up some healthy snacks.
Molasses cookies, take me back to the days of yesterday when grandmas cookie jar was filled to the brim with these delicious tasting cookies.  You can't replicate these cookies in a store bought cookie at all.  Very soft and chewy, moist and delicious.
Our family really enjoys the taste of these soft cookies.  Reminds me of going to the bakery as a child and getting these with the jam filled smiley faces.  We don't use jam but you certainly could.  These are soft and very moist.  This recipe makes about 4 dozen.  We usually double that and then freeze the rest.
They are great for that cold autumn day with a nice cup of coffee or tea.
Soft and chewy molasses cookies
1 cup butter, melted
2 c brown sugar
2 eggs
6 T molasses
4 c flour
2 tsp ginger
4 tsp baking soda
4 tsp cinnamon
2 tsp nutmeg
about 1/2 cup sugar for rolling
In a large mixing bowl, mix the melted butter, brown sugar, and eggs until creamed.  Add the molasses and mix thoroughly.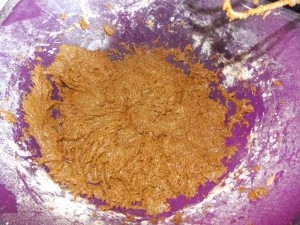 In a separate bowl put all the dry ingredients and mix thoroughly.  Add the flour mixture 1 cup at a time to your wet mixture.   You will end up with a workable dough.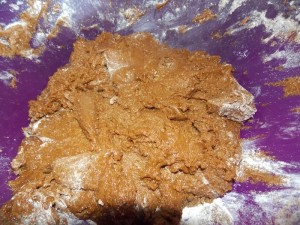 If your dough is too sticky, add a little bit of flour to it.  You need to be able to make small balls of dough rolled in the palm of your hand.  They need to be soft, not stiff.  After you roll your dough into balls, roll them into granulated sugar to coat them on all sides.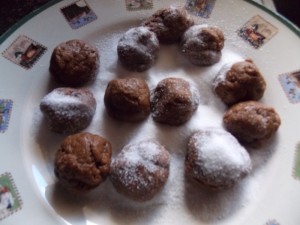 Place on a cookie sheet and bake at 350 for about 8-10 minutes.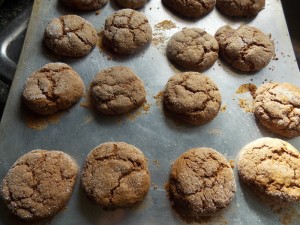 If you are doing a lot of baking, place your bowl in the refrigerator to keep it chilled.  It will be easier to work with and you won't have flat cookies.