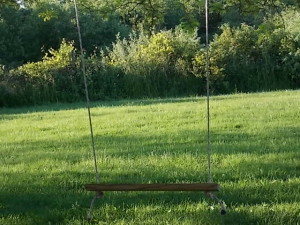 I'm Tired I'm worn
My heart is heavy
From the work it takes
To keep on breathing
I've made mistakes
I've let my hope fail
My soul feels crushed
By the weight of this world
And I know that you can give me rest
So I cry out with all that I have left.
These words have been like a breathe of heaven into my soul.  How many times do we doubt God for his ultimate control?  I know I do.  I fail miserably more times than I would like to admit.  I struggle with the Faith that he will take care of me no matter what.
Why is that so hard to believe?  Because believing is seeing and seeing things from God's view is hard to do when the world comes at you.
I've heard so many stories about God's redemption and what he has done for his people who have been almost completely destroyed by the world. Be reminded that no matter what comes at you today there is ultimate redemption and love for us through Him. .
I'm Tired I'm worn
My heart is heavy
From the work it takes
To keep on breathing
I've made mistakes
I've let my hope fail
My soul feels crushed
By the weight of this world
And I know that you can give me rest
So I cry out with all that I have left
Let me see redemption win
Let me know the struggle ends
That you can mend a heart
That's frail and torn
I wanna know a song can rise
From the ashes of a broken life
And all that's dead inside can be reborn
Cause I'm worn
I know I need to lift my eyes up
But I'm too weak
Life just won't let up
And I know that you can give me rest
So I cry out with all that I have left
Let me see redemption win
Let me know the struggle ends
That you can mend a heart
That's frail and torn
I wanna know a song can rise
From the ashes of a broken life
And all that's dead inside can be reborn
Cause I'm worn
My prayers are wearing thin
Yeah, I'm worn
Even before the day begins
Yeah, I'm worn
I've lost my will to fight
I'm worn
So, heaven come and flood my eyes
Let me see redemption win
Let me know the struggle ends
That you can mend a heart
That's frail and torn
I wanna know a song can rise
From the ashes of a broken life
And all that's dead inside can be reborn
Cause all that's dead inside will be reborn
Though I'm worn
Yeah I'm worn
lyrics by Tenth Avenue North–Worn