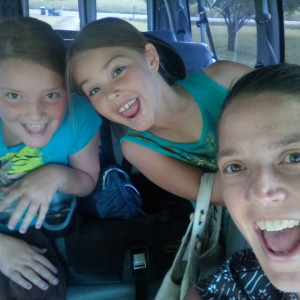 The lazy days of summer………….just go by too quickly.  We have had a GREAT summer so far!!  This has been a very fun year for my family.  It really has been one of the first that I have been able to do so much "socially" and it is rather fun:) I remember the days of being tired and worn and then how life just got easier.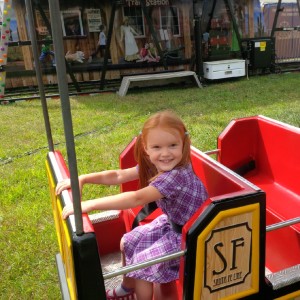 Since I don't do Instagram, here is some of the fun we have enjoyed this summer…..going to the fair.
**A testimony, I wasn't planning on going to the fair and didn't budget for it.  My husband, being as awesome as he is, said just take some money and go.  Me, being frugal said, "no, let us roll the change jar and see what we come up with."  Well the children, after finding out we were going that day, hurriedly rolled all the money.  We had $67.  Took it to the bank and we were off.  I had to put some gas in, cost me $10.  We then paid for parking, $15 and we bought $40 worth of tickets. .    That was enough for each child to go on 2 rides each!!!  We then paid $2 to feed some butterflies.  It really was a blessing to say to my children, look how cool God is.  He provided a day for us that we weren't going to have.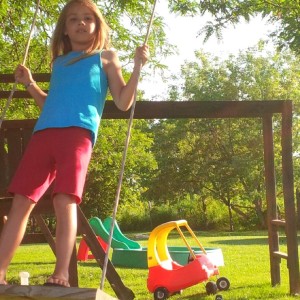 Most of our afternoons are spent outside on the swings.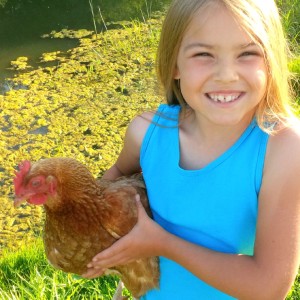 Or catching chickens…….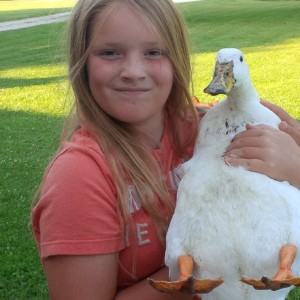 or ducks if you are fast enough:)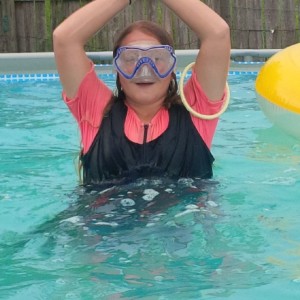 Swimming has been something the children have done a lot of this summer.  We definitely put our pool to use this summer.  We used to go to our local beach but it got to be more of a hassle with so many little ones, so my husband said lets buy a nice big one that they can all swim in.  At first I didn't want to spend the money, but I am glad that we got the larger sized pool.  We got the Intex Ultra Frame 18×52.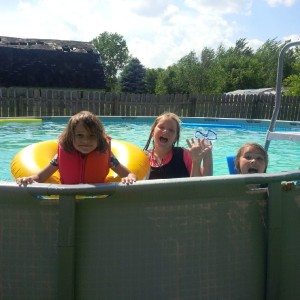 The pool sets up easy, took maybe an hour to set up.  It is nice and sturdy.  Definitely needed around here.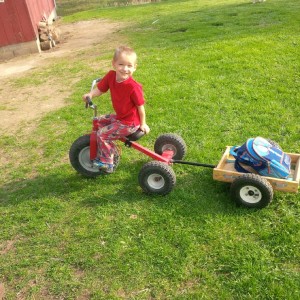 More "sturdy" toys.  We bought this heavier duty tricycle and it has lasted over the years much more than the typical tricycle.  Jentzen likes to ride it around the yard, picking up wood for Daddy.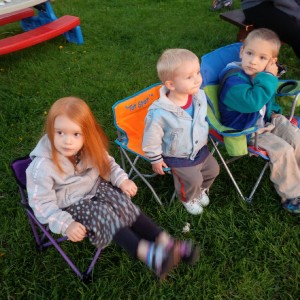 We did lots of fires outside, enjoyed eating dinner outside as much as we could too. I love it because the mess is much easier to clean up.  We have chickens, they will come eat the scraps!!!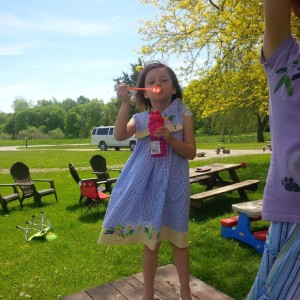 Bubbles—fun time for outside.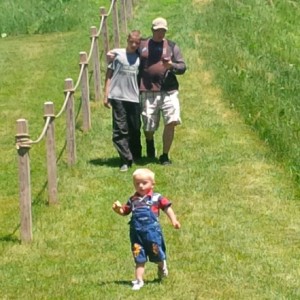 We went to many local parks this summer as well.  This one was more of a walking, wooded park.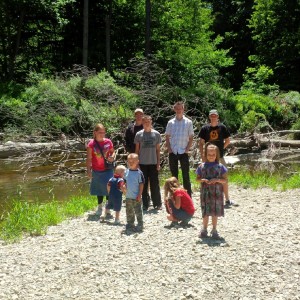 Dad took us on this adventure and we all got eaten alive!!!  Bug spray next time.  We enjoyed seeing turtle nests.  Good fun memories for the children.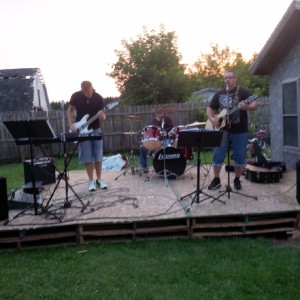 We have enjoyed our open mics outdoors.  Here Daddy was rocking it with Tony our old drummer from church.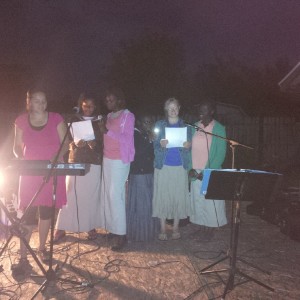 This has been one of our favorite activities to do as a family.  Bringing teenagers together and having a good time of fellowship.  We even provide a "spot light."  Good times.
We have been doing lots more, but that at least is a "glimpse."  I enjoy taking a break from school routine and schedules.  Let us sleep in a little later, watch a few more movies, let the children stay up until it gets dark, all the good things about summer.  I enjoy getting together with friends, planning my days around what time we are going to make it out to the pool, and what I will cook over the fire for dinner.
Well it all sounds fun and dandy, but reality is……………I have a family of "real" people and life doesn't always look like it does in my pictures.
Teenagers do more socializing and are away from home more and then come home tired and crabby.  Children get lazy and play more video games and watch more movies.  Little ones, start getting moody because they need something to do and start fighting with each other.  Keeping little ones up past "normal" bedtime hours leads to crabby toddlers the next day.  Cooking dinner over a fire, isn't always on time.  Little ones don't usually do well waiting when their tummies need food.   Mom kind of gets a little "bored" (did I say that??!?!?) and would like some structure.
Well all that happens and things start coming apart, I know it is time to start planning my days for school.
So how do we do it?  Watch for tomorrows post on preparing for school to begin part 2.