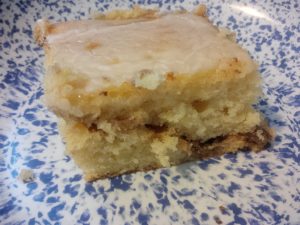 This recipe came about from a friend at our homeschool group, Summer.  We were discussing quick and easy meals and she shared this dessert as a go- to dessert for special occasions.  I finally got the ingredients and decided to make it this weekend.  ummmm, yes I should have made it sooner:)
Remember honey buns as a child??? This tastes just like them, but more "real."  Try it, next time you need a dessert to take for something special.
I doubled the recipe that will be why you see "twice" as many ingredients.
In large mixing bowl combine:
1 box yellow cake mix
2/3 cup coconut oil
4 eggs
1 cup sour cream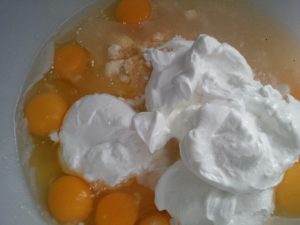 Mix with an electric mixer for 3 minutes.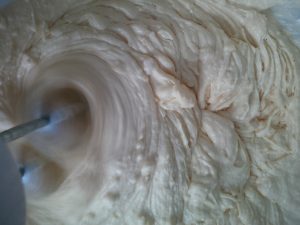 Take half the mixture and spread on bottom of 9 x13 greased cake pan.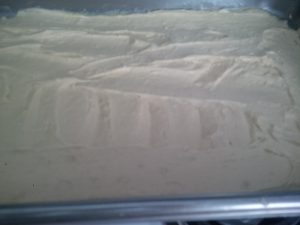 In a small mixing bowl combine:
1 cup brown sugar
1/3 cup chopped pecans
2 tsp cinnamon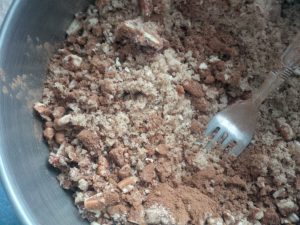 Mix with a fork and then sprinkle over top of the batter in the pan.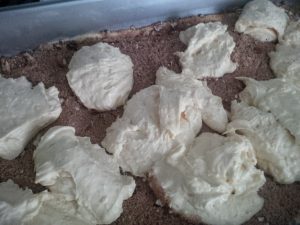 Drop the rest of the batter on top of pecan topping.  Use a butter knife and spread it carefully to cover it completely.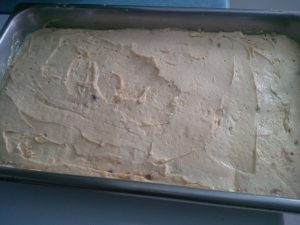 Bake at 350 for 45 minutes or until done.  Take out of oven and mix in a small bowl the following:
1 cup powdered sugar
1 T milk
1 t vanilla
Poke with  fork holes on top of warm cake.  Spread frosting on and let cool completely.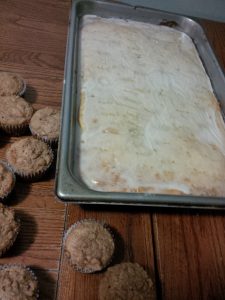 Cover with plastic wrap and keep covered.  This is delicious!!