Hope your all having a wonderful day today!  We have been ending our week, finishing up making some treats for Christmas, playing at the park, and watching some Christmas movies.
You can watch us here in the video…..or scroll down for a blog post:)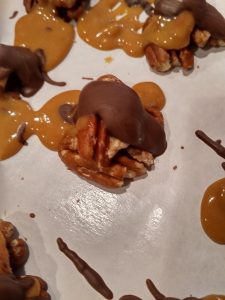 One new treat we made this year were turtles.  If I was looking at it from a "perfection" standpoint…these would be a FAIL.  But, from a tasting standpoint, these were delicious.  I got a little lazy because I was not about to stack a bunch of pecans….so I opted to make them in a cake pan.  Way easier.  Click here to see the recipe.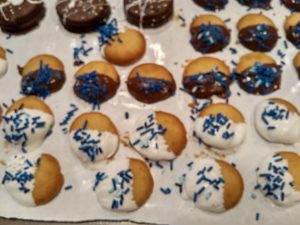 We then dipped some vanilla wafers and…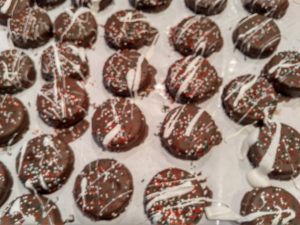 some Oreo cookies....you can't go wrong with that!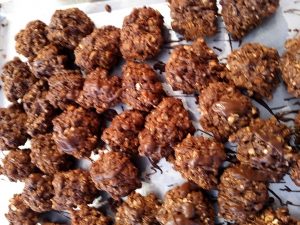 This was a version of my yummy chocolate treat balls...I just shaped them into balls this year.  Really good.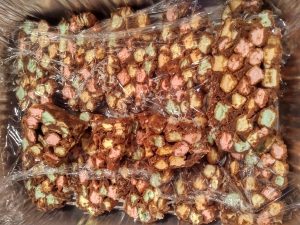 We then made some church windows.…a nostalgia from my childhood.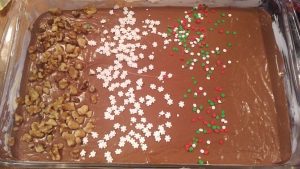 I also made our million dollar fudge. My first time making it and it is soooooo good!  Super easy to make.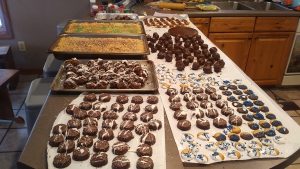 We had a great day, chocolate and these kind of treats get made quickly so it took us a couple of hours in the afternoon.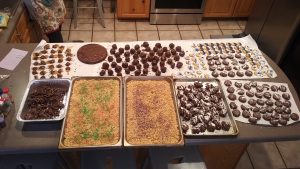 We also did some chocolate dipped pretzels, no bake cookies, and rice krispy treats.  All of the recipes are ones that we have made over the years and are all on this blog.
It was a fun day with my kiddos.  The countdown continues….we are almost there Momma's:)