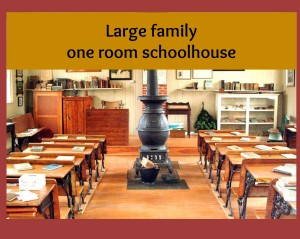 Over the course of our life, I have purchased numerous homeschool materials from textbooks to workbooks, video series to DVD's.  After doing a multitude of things, I realized that I don't particularly care for any certain one.  We usually start out strong on something and then after awhile quickly bore of it.  After spending hundreds of dollars on curriculum, I figured there has to be another way.  Then I realized that the internet is FULL of many FREE resources for you to be able to school your children, you just have to know where to look and find the TIME to do it.  Sometimes those two are hard to come by.
At plainandnotsoplain we want you to be able to homeschool your child for FREE .  That is why we are listing our families schooling curriculum on here FREE for you to download.
This is my high school daughters grammar course that we will be using:
It is from Daily Grammar, it is FREE online to use.  Click here for the lesson plans.
This one was easy, someone else did all the work:)
Well, I had to make it work with a schedule for us, so I wrote my own schedule as well as downloaded the tests for my daughter to take and then I can view her progress.
Click here for the tests in a PDF printable format from the Daily Grammar website:
Here is the yearly lesson plans broken into a school year: