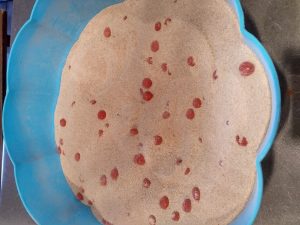 In a large bowl mix the following:
3 cups sugar
1-20 oz container of Tang orange drink
1- 50 oz container of lemon sweetened tea mix
2-boxes of Red Hots
3 teaspoons of cloves
4 tsp cinnamon
Mix and store in covered container. This is also known as Russian tea.  Add 2 T to a mug of hot water.  Very delicious!