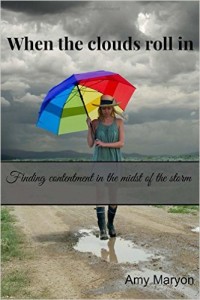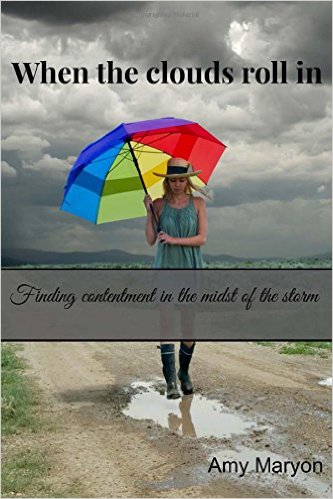 Have you been experiencing the cloud of doom more times than you would like in your life? Does it seem that the clouds get heavier and heavier until they engulf you and you don't know how to make them go away? This book has been written to help women overcome the obstacles that cloud out their vision of what God has for them. it covers four areas that are stumbling blocks for women: unforgiveness, taking offense, the need to control, and devaluing ourselves.
God wants you to have fullness of Him and a life that is filled with overwhelming joy. We should be experiencing him in our lives everyday. When those storm clouds start rolling in, it can be hard to see the goodness that God has for us. This study is meant to remove those clouds and allow you to find contentment in the midst of the storm.
I am giving away FREE copies for the next 72 hours !
GIVE AWAY OVER……..
How do you go about bringing change in women?? You spread the word! I am asking that after you read the book you do the following:
Give a review on Amazon.  Here is the link
Write a review on your blog with a link back here
Share it with another woman that you think would benefit from applying principles used for healing and change
Let me know what you think–send me an email plainandnotsoplain@gmail.com
Spread the word for the next 72 hours that this will be FREE as a download!