A diy cupcake tower is very simple and easy to make.  Oh and did I mention really cheap????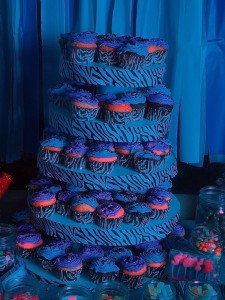 I apologize for the pictures, we covered our windows with purple and blue tablecloths which did not allow for good lighting:)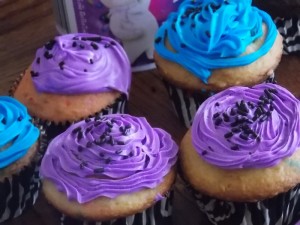 For your cupcake tower, you need to think of a theme or which colors you are going to use at your party.  For my daughters sweet sixteen, we did black and white zebra with purple and turquoise.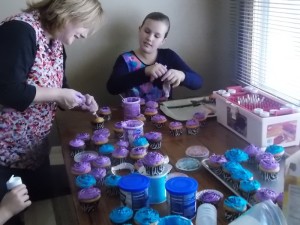 Next you will have to decide how many cupcakes you will be needing.  We made around 100 cupcakes to feed our crowd.  When you have a large crowd to feed it is best to pull in the troops—some great friends to help decorate.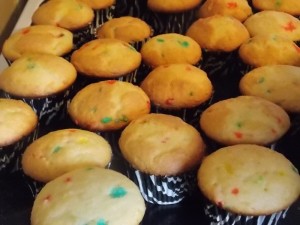 We baked our cupcakes in the morning, funfetti, strawberry, and chocolate cake.  Let them cool down before friends came to help.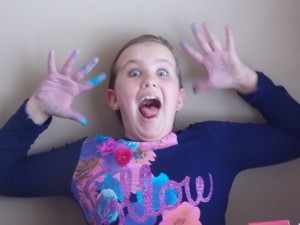 Purple and blue frosting stains your hands, temporarily:)  Do this the day before the big event.  Thank you Heather.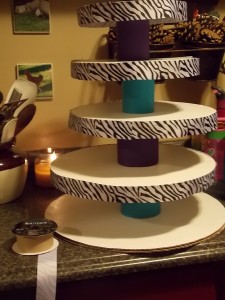 This is how we made our cupcake tower.  I had no idea how many levels I would need so I purchased every size cake board that our local cake store had.  It was cheap, I bought 2 of each board and hot glued them together for sturdiness. We did 5 layers and that fit all 100 cupcakes easily.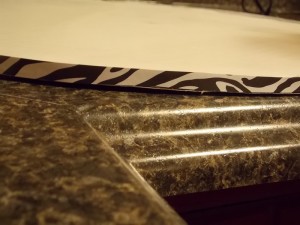 On the bottom layer I used scrapbook paper and cut a thin strip which we hot glued to make a nice edge to our tower.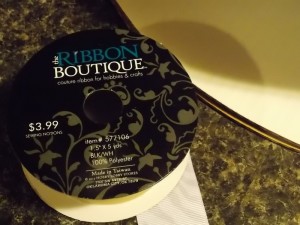 I bought a package of zebra striped ribbon which had 15 yards of ribbon and that covered our cake tower all around, with about 6 inches leftover.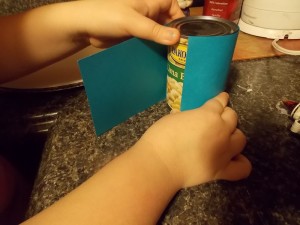 For the in between supports I used cans of beans and hot glued scrapbook paper to them.  We went with solid colors so that it would not de-stract from the cupcakes themselves.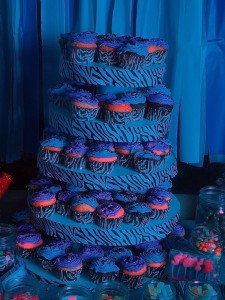 There you have your inexpensive cupcake holder.