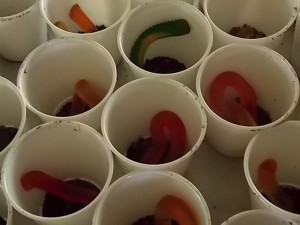 My children love dirt cups, it was only natural to create one into a frozen treat for the summer.

We crushed a package of oreo cookies and put some into the bottom of a plastic 3 ounce bathroom cup.  We then placed a worm on top of that.
We mixed 3 pkgs of chocolate pudding with 6 cups of milk.  I then added in 1 -16oz container of Cool whip.  We then poured that on top of the worm and cookie mixture, then topped with some cookie crumbs.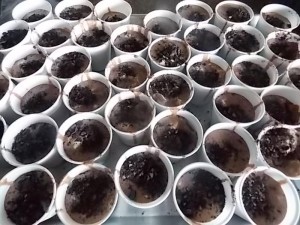 Set them in the freezer until partially set and then insert popsicle sticks.  When frozen completely, we placed them into labeled plastic baggies.
These are a hit with my children, they love to eat the worm out of the frozen treat:)