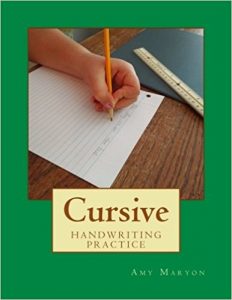 As you know I am compiling entire years' worth of homeschooling curriculum for those of you that have requested it.  These are available for sale on Amazon and I am up to 4th grade–see that tomorrow:) These all contain an answer key to make checking easier.  The only problem is that by making an entire years' worth of curriculum I am maxed out on Amazons limit of pages (630).   The answer keys are going to be available on my site .
The other course I wanted to include was a cursive handwriting course.  In the third grade curriculum there is some practice but not enough to justify a complete course.  Due to the massive size of the book!!! So I had to create a separate book for that and here it is!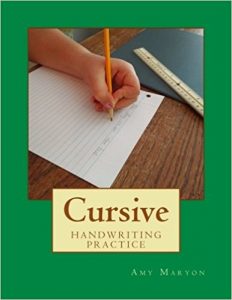 You can purchase this on Amazon and it includes 120 days worth of lessons.  I also included 25 extra cursive pages with the letters at the top of each page to help in your child's writing.
You can purchase that here if you would like……
Keep watching for more schooling and have a blessed day!