This is a great large family food idea and a good Sunday afternoon meal.  You can put it together and then enjoy a nice meal together with your family.  Depending upon how large your family is you can cut back on the amount of chicken breasts and then just divide the rest of the ingredients by 1/2.
You will need:
6 chicken breasts–I flatten mine and slice them into thin pieces
8 slices of swiss or provolone cheese
2 cans of cream of chicken soup
1 -16 oz container of sour cream
2 boxes of stuffing mix
Grease your glass baking dish and then lay your pieces of chicken breast on the bottom of the dish.  I sprinkle mine with Lawrys seasoning salt and pepper, you can do that or neither,  your choice.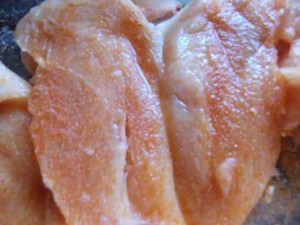 I then place the pieces of cheese slices over the chicken.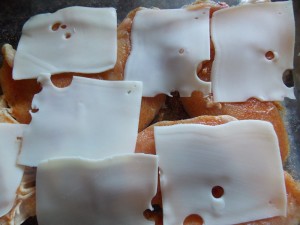 In a small mixing bowl, I add the 2 cans of soup and sour cream and mix thoroughly.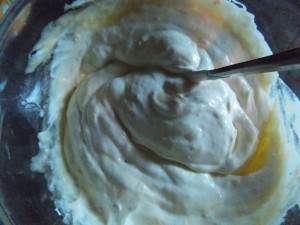 Spread that over top of your chicken.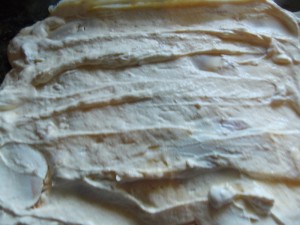 Sprinkle the stuffing mix over top of the chicken.  Use boxed stuff.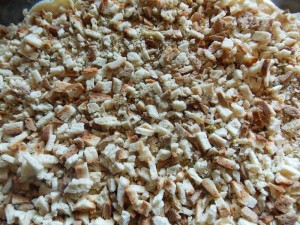 Bake at 350 for an hour.  Test your chicken to make sure it is done.  I serve this with mashed potatoes for an easy dinner.
Delicious and simple to make.