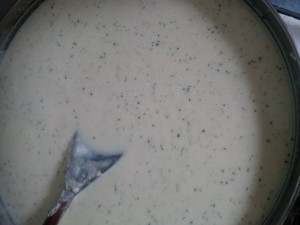 In your food processor put the following:
1/2 onion
2 cans mushrooms
1 Tablespoon minced garlic
Mix until pureed smooth.
In saucepan mix the following:
1 stick butter, melted
8 Tablespoons flour
Make into a thick paste, then add:
4 cups chicken broth–you can make your own with chicken bouillon and water.
Add 2 cups milk or enough for desired consistency.