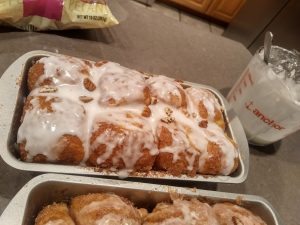 For this recipe get a bag of frozen bread dough.  We let the bread dough thaw, and then cut off about 1/3 of each loaf.  We ended up with 7 total loaves of bread.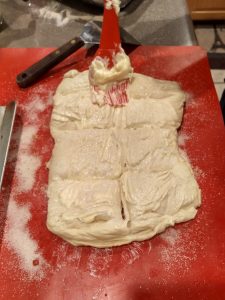 Score the bread dough lengthwise and then in thirds the shorter way.  Don't cut all the way through.  Then spread on the melted or really softened margarine or butter.  Coat it thick—we aren't saving calories on this bread:)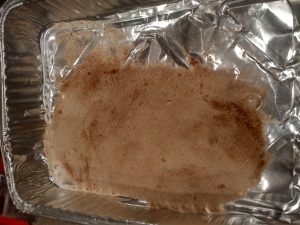 In a pan mix 1 cup sugar and 2 T cinnamon.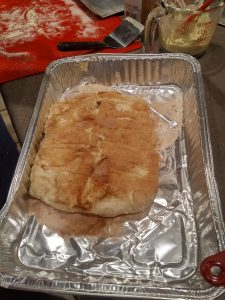 Roll and coat the entire bread loaf in the sugary mixture.  Get it into the crevices and on all sides.  Mix up some more sugar-cinnamon mixture as needed.  Don't skimp!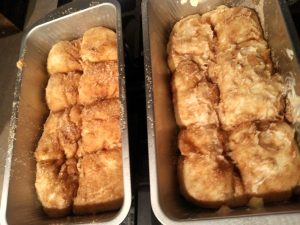 Place it in your greased bread pans and let rise until almost to the rim of the pan.  Bake 325 for 40 minutes.
When slightly cooled add a glaze mixture of powdered sugar, vanilla or maple extract, and some water.  Make it a thicker pourable glaze and drizzle over top.  Cover with plastic wrap or use  cute larger treat bags and tie with ribbon.  So yummy—we froze some of these and they turned out great, we just heated them in the oven.