I know this is a long name for this but it is sooooooooooooo yummy.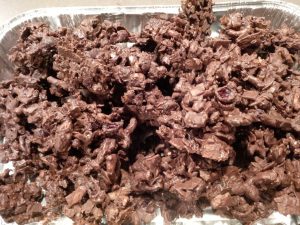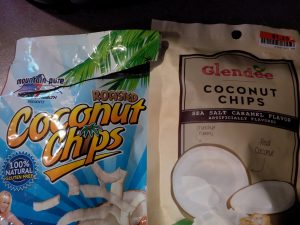 Get some coconut chips.  the kind that are crispy not chewy.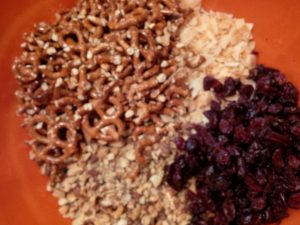 In my candy mixture I used my food processor and did pretzels, sea salted almonds, coconut chips and cranberries.  I didn't put the cranberries in the food processor.  My first batch I just did them bigger.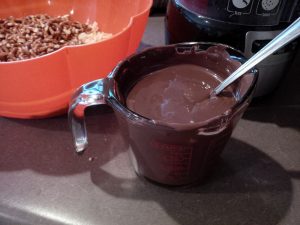 I melted 2 cups of Ghiradelli dark chocolate in the microwave.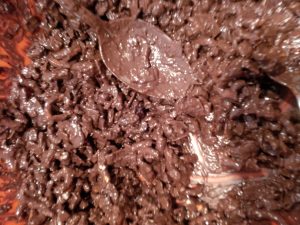 I poured it over top if the mixture and stirred it.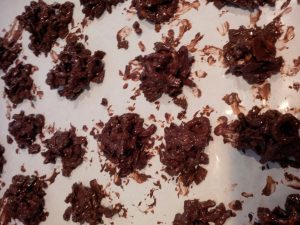 Drop it onto wax paper.  I had little ones helping me so mine is a little messy:)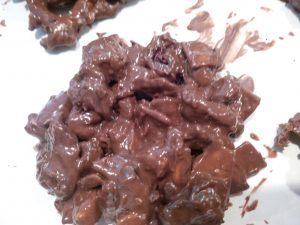 We sort of pushed them together to shape them into heaps.
Let harden and put into a container.  They might not look like anything spectacular but the flavors are amazing.  These are my goto for chocolate fixes.  I keep mine in the freezer.  Since I put cranberries in them, it limits the number of children who like it:)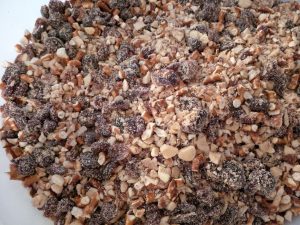 My second batch, I made the pieces smaller and I like that texture better. No cranberries in the food processor just the other ingredients.