Layer in a 9×13 pan the following:
2 boxes stuffing and water according to package directions. Mix and put in bottom of pan.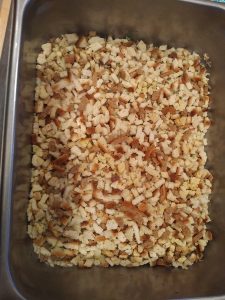 Next layer 1 lb chopped ham–we used lunchmeat that we had previously froze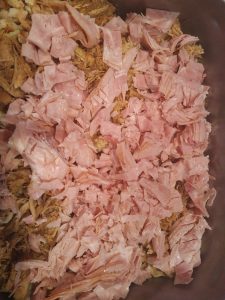 and 1 lb chopped chicken–we had some frozen from a previous meal.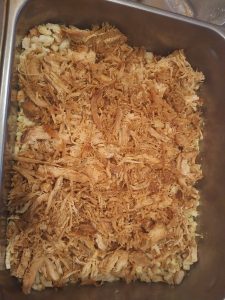 Then layer swiss cheese slices on top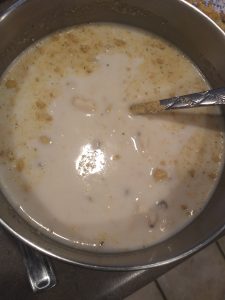 Then layer 1 can cream of mush soup mixed with 1/2 cup milk.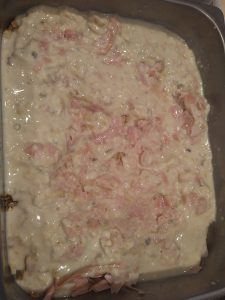 Bake at 350 for 30 minutes.