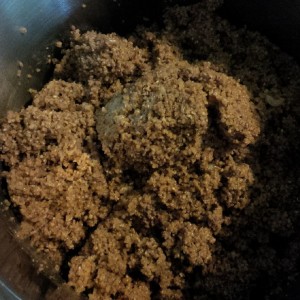 This is a great alternative to hamburger in recipes. I usually serve meals with 1 lb ground chuck and 1 lb container of bulgur burger.
Recipe:
2 cups bulgur wheat
1 cup water
1 cup tomato juice
1/2 onion, cut in pieces
1 clove garlic
1 cup pecans
2 T molasses
2 T taco seasoning
1/2 tsp salt
Place bulgur in pot.  Blend all other ingredients in blender until smooth.  Mix all ingredients together.  Cook over medium heat for 15 minutes, stirring constantly.  Let sit for an hour with lid on.
This freezes well.