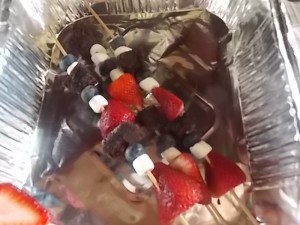 These are super easy to make, mix up a batch of brownies.  Place in freezer.  Then cut into tiny squares.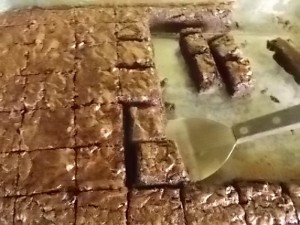 You are going to skewer, cut up strawberries, blueberries, mini marshmallows, and cut up brownies onto skewer sticks.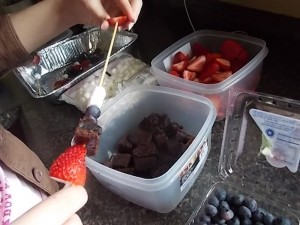 Enlist the help of a friend and let them create.  These taste amazing with all of the different flavors. It is almost like eating chocolate covered strawberries.