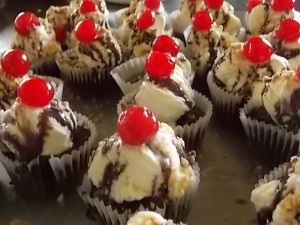 These have been one of my husbands' favorite treats this summer.  I am glad I made a large batch of these.
Very simple to make.  Mix up a batch of brownie mix and pour onto the bottom of cupcake lined muffin cups.  Bake in 350 oven until done about 20 minutes.  When thoroughly cooled, add 1 scoop of ice cream.  Pour on some chocolate sauce.   Add some chopped nuts and a cherry.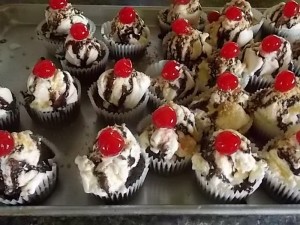 Place back into the freezer to freeze until solid.  Place in plastic freezer containers and enjoy a yummy treat.